Smart City Conference 2017
Jun 2, 2017
The City

of San Jose is sponsoring SVCTBA's (Silicon Valley Chinese Technology & Business Association) 2017 Annual Smart City Conference & Expo at Rotunda Dome on June 2, 2017!
The Themes of this year's conference will be Artificial Intelligence, Machine

Learning, and Innovations in the areas of IoT, Big Data, Transportation, and Green Energy for Smarter Cities.


Join us at:
San Jose City Hall Rotunda Dome
200 E. Santa Clara Street, San Jose, CA 95113
on June 2, 2017 from 8 am to 6 pm
to learn more about leveraging artificial intelligence and machine learning to improve smart cities' energy efficient, implementing smart transportation, driving IoT innovations, and applying big data and analytics.
We have also added Health Care and Wealth Care Sessions and an Art Exhibition and will be hosting them on the Rotunda Floor!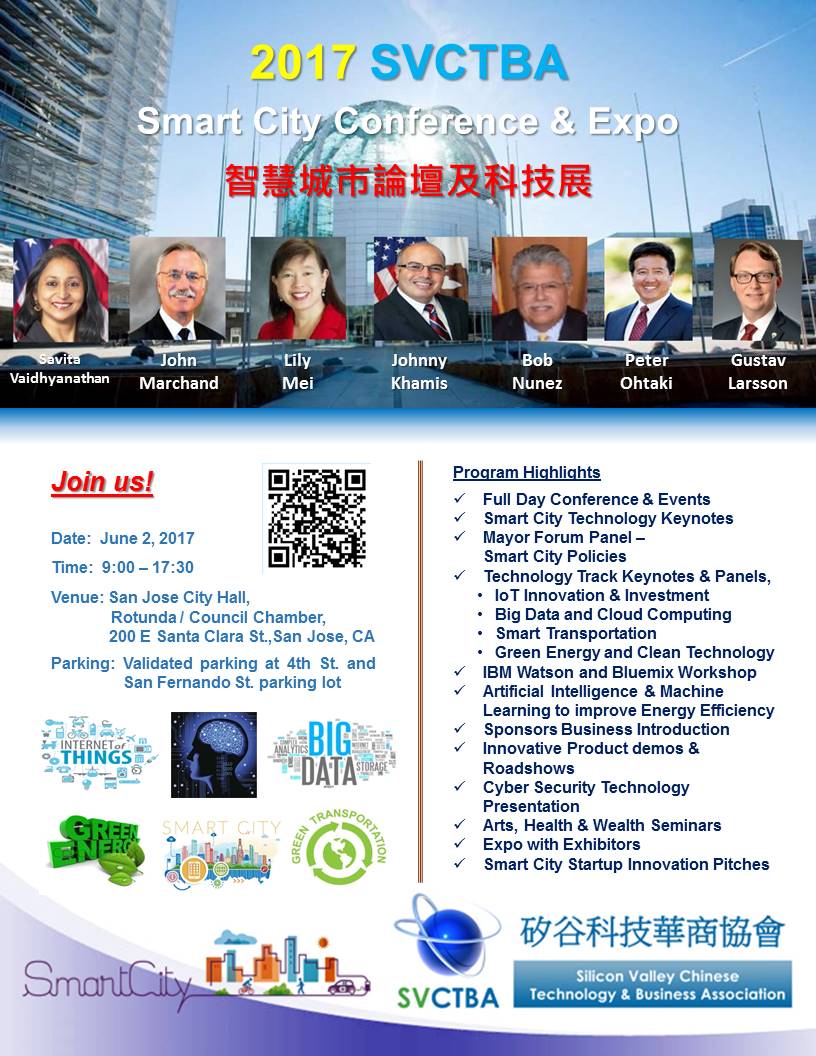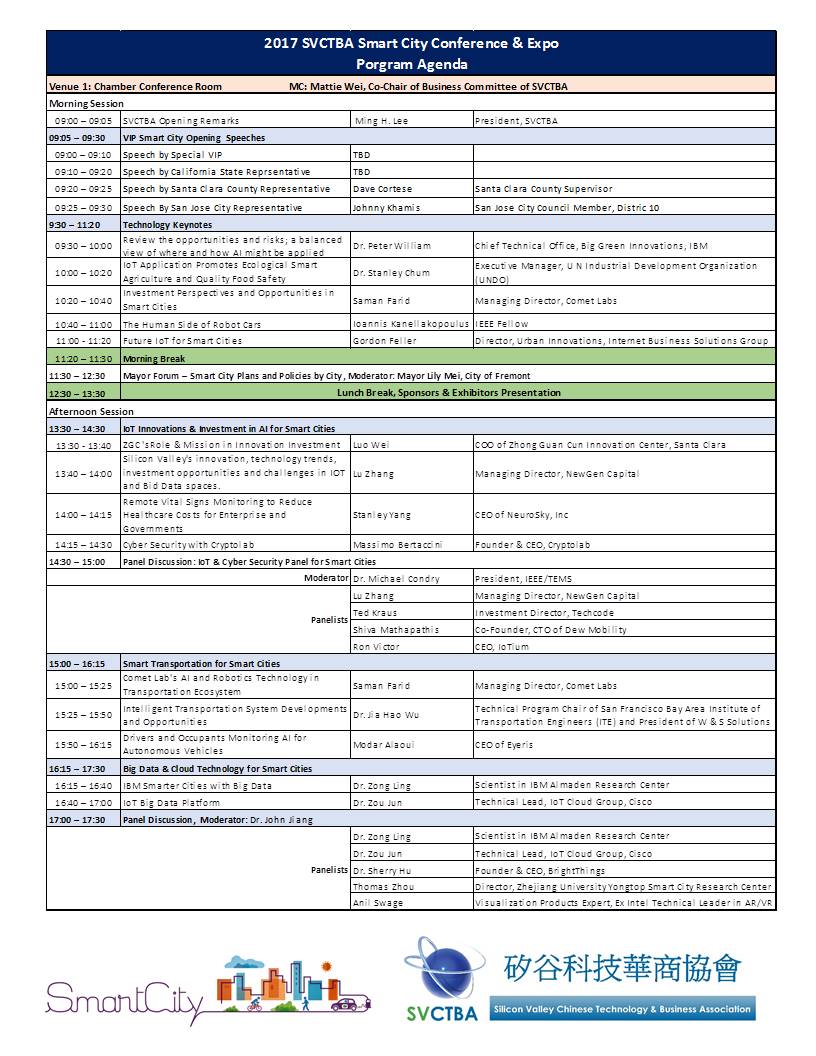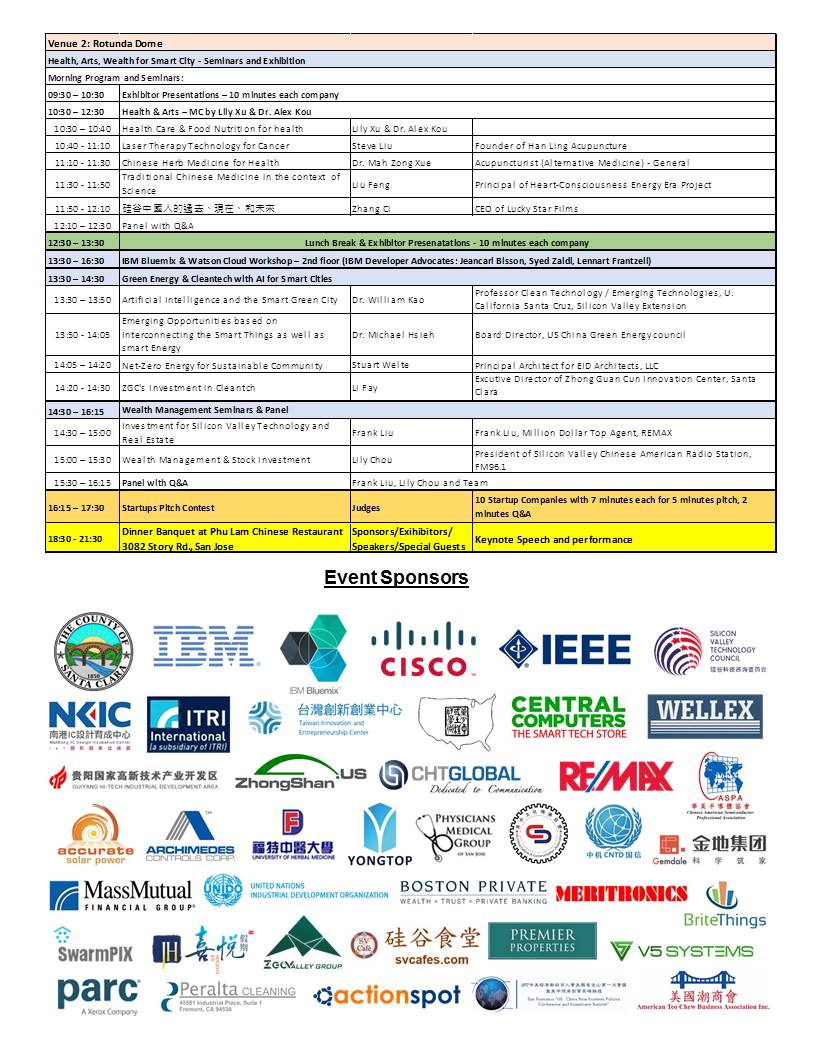 www.svctba.com