Full Time
Applications have closed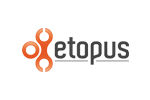 ETOPUS
High-speed SerDes Analog Design Engineers / Manager
What can eTopus do for you?
Potential for upward mobility in a fast-moving Silicon Valley startup.
Opportunity to work with the like-minded talent to solve challenging problems.
Becoming part of the creator of ultra-high speed interconnect technology to enable the next generation of Cloud Data Centers.
What can you do for eTopus?
Our analog/mixed-signal team develops cutting-edge technology for several high-speed SerDes product lines. We are actively seeking talented analog and mixed-signal design engineers who want to join a dynamic and experienced team and take their technical knowledge to the next level.
Specific job description:
Build & innovate on high-speed analog/mixed-signal circuits such as PLL, ADC, DAC, Continuous Filter, VGA, Regulator, transmitter in deep sub-micron CMOS technology for integration in SOC products.
Work with systems team on specification definition.
Work with layout design engineers.
Verify in block/chip level (LVS, DRC, LPE, EM)
Perform design review.
Integrate IP core into chip level.
Test, characterize, debug, and productize the analog/mixed-signal core designs.
Required skills and experience
Solid experience in the design, layout & verification of PLL, CTLE, ADC, DAC, or VGA/PGA.
Experience in major EDA tools.
Exposure of scripting languages such as Tcl, python, matlab, and verilog a plus
Experience with high volume IC manufacturing a plus.
Hands-on experience with lab equipment.
Experience with 10G+ networking or communication development a plus.
Advanced CMOS technologies such as 40nm, 28nm and below.
Qualifications
BS/MS/PhD in EE with multiple Tape-out experience in 28nm or below process nodes.
Working location: Headquarters & Innovation Center