Full Time
Applications have closed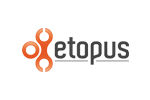 ETOPUS
Field Applications Engineers / Manager
What can eTopus do for you?
Potential for upward mobility in a fast-moving Silicon Valley startup.
Opportunity to work with the like-minded talent to solve challenging problems.
Becoming part of the creator of ultra-high speed interconnect technology to enable the next generation of Cloud Data Centers.
What can you do for eTopus?
The Field Applications Engineer/Manager will be the technical expert helping customers understand eTopus' product portfolio and technical specification, and assisting customers integrating our products into their system to deliver the best performance.
Specific job description:
Pre-sales support; working closely with the sales team to introduce products to potential customers.
Post-sales support; provide technical support to customer's technical questions related to eTopus' products or system integration involving multiple relevant products.
Develop product presentation, product brief, white papers, datasheets, application notes and all technical collateral including IBIS models, evaluation software/scripts and firmware codes.
Manage evaluation software/scripts customization requests and complete statement-of-work (SOW).
Assist Marketing to collect customer's technical inputs and compare against competition for future product planning.
Conduct technical training to distributor's Sales, Marketing and Field Applications Engineering (FAE) teams.
Drive New Product Introduction, participate and present at trade shows and technical conferences.
Drive customer demonstration platform, working closely with vendors to design internal evaluation board, customer demo boards, etc.
Required skills and experience
Must have a thorough understanding of DSP algorithm, PHY design, high-speed, mixed-signal circuits.
High-speed SerDes, SoC design, Hard Drive Read Channel experience, PMIC integration experience, Ethernet PHY/PCS/MAC protocol exposure a plus.
Exceptional writing, editing, presentation skills, good listener especially in front of customers.
Knowledge in programming and/or scripting language such as Python, Perl, C, Matlab, etc.
Qualifications
BS or MS in Electrical Engineering or Computer Engineering.
Working location: Headquarters & Innovation Center