Full Time
Applications have closed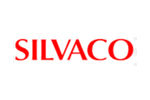 SILVACO
SILVACO | Mixed-signal Application Engineer
Business Title: Mixed-Signal Design Engineer
Hiring Location: Atlanta, GA, Yokohama, Japan, Hsinchu, Tawain
Job Category: IP
OVERVIEW
Silvaco, Inc. is a global company with a leading position among providers of EDA and SIP. The company is headquartered in Santa Clara, California, with offices in North America, Europe, and Asia. Silvaco is undergoing substantial growth driven by AI, IoT, display and big data, and is looking for key talent to join this rapidly expanding company. Silvaco is a privately held company, measuring itself to the highest ethical standards and world class performance.
POSITION DESCRIPTION AND RESPONSIBILITIES
The primary responsibility of this position entails working within a team to provide application and development of Analog Front End (AFE), PHY design & integration. The designer will apply system and circuit expertise to meet strict specifications, power consumption, and SOC features & integration. The designer may need to invent new approaches in solving complex design & integration problems. The candidate will collaborate with the entire business unit to drive a cohesive strategy for these vertical applications. We are looking for a curious, open-minded spirit.
Responsibilities include:
Experience with circuit block evaluation & debugging
Good exposure in cutting edge process & technology.
Working experience in ESD and good understanding of transmission line theory & board design
Track records in modern design environment
EDA tools & flow/methodologies are required.
Proficient records in designing circuits and integration required in PCIe-transceiver, CDR, Equalization, DDR, LVDS
Good knowledge in closing timing, QRE (Quality & Reliability Engineering) and functional convergence at PHY
Classic Analog circuits – bandgap, ADC/DAC, Regulator, DLL or PLL etc. are highly desirable.
The personality
Displays strong analytical abilities both quantitative and qualitative.
Strong Organization and time management skills.
Relies on experience and judgment to plan and accomplish goals.
Performs a variety of complicated tasks – certain degree of creativity and latitude is required.
A key requirement of this role is being the master of all details.
Ability to multi-task and handle matters with little supervision and with excellent follow up.
Must be able work alongside dynamic individual team members as a day-to-day partner in moving the business forward, holding reports accountable for forecasts and other business objectives.
A strong entrepreneurial and can-do mindset, undaunted by shifting priorities, uncertainty, and a "figuring it out as we go" environment.
Enough courage to say, "I don't know".
Desirable Qualifications
Analog/Mixed Signal Design & Integration: 3-7 years' experience a must.
7+ yrs. experience in transistor level analog design experience, PHY physical integration
Experience designing in a FinFet process.
Strong experience in I/O design
Knowledge of ESD requirements
Master's or PhD in Electrical Engineering required
Good presentation skills, communication skills and technical writing skills desired
Working knowledge of Microsoft PowerPoint and Excel