Full Time
Applications have closed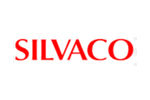 SILVACO
SILVACO | Revenue Manager
Business Title:     Revenue Manager
Hiring Location: Santa Clara
Job Category:     Finance
Overview
For more than 35 years, Silvaco, Inc. has remained a privately held global company with a leading position among providers of EDA software tools for process and device development, analog/mixed-signal applications, power IC, and memory design. The company is headquartered in Santa Clara, California, with offices in North America, Europe, and Asia. Silvaco is undergoing substantial growth and is experiencing the related challenges worldwide.
Position Description
The Revenue manager is reporting to the Corporate Controller and accountable for leading, managing, and directing the revenue cycle operations as well as accurate, timely and efficient billing, collections, and administrative processes. This role is responsible for ensuring the integrity of global revenue accounting by providing leadership, accounting expertise and business sense. Full supervisory responsibilities for billing/collections staff.
Responsibilities include:
Responsible for the monthly revenue close process including tracking license deliveries, monitoring customer acceptances, analyzing hold or release revenue due to various reasons, preparing journal entries and reconciliations.
Review customer arrangements/contracts in detail and identify any non-standard terms for proper revenue recognition in accordance with company policy and US GAAP.
Ensure the global revenue is properly recognized under the application of ASC 606 Revenue Recognition guidance.
Maintain standalone selling price (SSP) for the company's various products and services
Monitors aged accounts and verifies appropriate collections procedures are being followed. Identifies, analyzes, and addresses challenges and/or breakdowns in the revenue cycle process.
Work closely with various business units and foreign locations to provide support, guidance, and ensure that proper technical guidance is followed during the contract negotiation process.
Create policies and procedures to ensure proper accounting treatment in accordance with GAAP and continuously evaluate and drive improvements to the Revenue Recognition process and related software systems.
Plans, implements, and administers programs and services, including personnel administration, training, regulatory compliance, and best practice workflow processes. Develops and implements billing practices by leveraging technology to automate and standardize processes.
Stay current on evolving Accounting Standards pronouncements and updates under prevailing regulatory bodies (FASB, SEC), incorporating into current Company policy, as necessary.
The personality
Displays strong analytical abilities both quantitative and qualitative.
Relies on experience and judgment to plan and accomplish goals.
Performs a variety of complicated tasks – certain degree of creativity and latitude is required.
A key requirement of this role is being the master of all details.
Ability to multi-task and handle matters with little supervision and with excellent follow up.
A strong entrepreneurial and can-do mindset, undaunted by shifting priorities, uncertainty, and a "figuring it out as we go" environment.
Enough courage to say "I don't know".
Desirable Qualifications
Bachelor's or Master's degree in Accounting is required.
Minimum of 6+ years overall experience in revenue accounting with a Software or SaaS company
Public accounting experience and CPA is preferred.
Strong knowledge of US GAAP with extensive experience in the application of ASC 606 and SOX 404.
Demonstrated ability and motivation to work collaboratively across regions and functions, as well as working independently with minimal oversight.
Able to work in a fast-paced environment, highly detailed, organized, and able to handle multiple competing deadlines.
Strong, professional verbal and written communication skills.
Team player and comfortable working in fast-paced, growth environment.
Proficient in MS Excel. Knowledge of Sage Intacct and Salesforce is preferred.
EQUAL EMPLOYMENT OPPORTUNITY
Silvaco, Inc. is proud to be an equal opportunity and affirmative action employer. We do not discriminate based upon race, religion, color, national origin, sex (including pregnancy, childbirth, or related medical conditions), sexual orientation, gender, gender identity, gender expression, transgender status, sexual stereotypes, age, status as a protected veteran, status as an individual with a disability, or any other characteristic legally protected by the laws of the jurisdiction in which you are being considered for hire. If you need assistance or an accommodation due to a disability, you may contact us at hr@silvaco.com.