Full Time
Applications have closed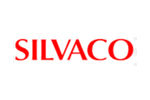 SILVACO
SILVACO | Technical Marketing Manager
Business Title:     Technical Marketing Manager
Job Category:     Marketing
Overview
For more than 35 years, Silvaco, Inc. has remained a privately held global company with a leading position among providers of EDA software tools for process and device development, analog/mixed-signal applications, power IC, and memory design. The company is headquartered in Santa Clara, California, with offices in North America, Europe, and Asia. Silvaco is undergoing substantial growth and is experiencing the related challenges worldwide.
Position Description and Responsibilities
As a Technical Marketing Manager at Silvaco, you will collaborate with product teams to develop product collaterals, promote solutions across various channels and drive lead generation activities to drive new customer adoptions for our full line of EDA, TCAD, and IP products
Technical Marketing Manager responsibilities include:
Work in a matrix organization with R&D to support go-to-market plans for EDA, TCAD and IP product lines.
Collaborate closely with product groups to develop promotional content, including customer facing presentations, blogs, white papers, promotional videos, web content and webinars.
Develop marketing campaigns across social media channels to drive awareness, web traffic and lead generation.
Communicate internally and externally the value of Silvaco solutions.
Develop segment specific collaterals to drive lead generation and support sales revenue targets.
Collaborate with sales organizations to coordinate company's participation in worldwide conferences and events.
Conduct customer interviews to capture content for case studies and video testimonials.
The personality
Displays strong analytical abilities both quantitative and qualitative.
Performs a variety of complicated tasks – certain degree of creativity and latitude is required.
A key requirement of this role is being the master of all details.
Ability to multi-task and handle matters with little supervision and with excellent follow up.
A strong entrepreneurial and can-do mindset, undaunted by shifting priorities, uncertainty, and a "figuring it out as we go" environment.
Enough courage to say "I don't know".
Desirable Qualifications
BSEE or equivalent required (MBA preferred) with 4+ years' experience in technical marketing or Application Engineering in EDA, TCAD, IP or semiconductor industry.
Familiarity with IC design flows and semiconductor industry.
Must have excellent verbal and written communications skills.
Experience developing technical presentations for customers, webinars and workshops
Ability to develop presentation collaterals to communicate key concepts to management and technical audiences
Experience presenting to large audiences in conferences and/or internal company events
Excellent organizational, prioritization, time management skills
Working knowledge of Microsoft PowerPoint and Excel