Full Time
Applications have closed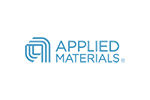 APPLIED MATERIALS
Engineering Technician IV – (T4)
Key Responsibilities
Performs complex electro-mechanical technical functions and activities such as design, test, checkout, fabrication, modification, troubleshooting and assembly of electronics and electro-mechanical systems, experimental design circuitry, prototype models, specialized test equipment, tools and test fixtures.
Tests and troubleshoots system level and component level problems in electrical and mechanical systems and sub-systems with minimal supervision. Assignments require solution of difficult problems by application of technical knowledge. May perform more complicated or complex new system and NPI installations and field upgrades.
May work from limited or no documentation. Investigates, compiles data, documents and recommends changes using applicable reporting process to enhance product performance.
Compiles logbooks and test procedures documentation utilizing good writing skills. Assists in revising, developing and implementing documented procedures. Writes complex technical reports and test procedures.
Performs mechanical, electrical, pneumatic & vacuum and process testing on AMAT platforms to Engineering and Manufacturing documentation and specifications.
Observes all safety standards. Maintains a secure, safe, clean and healthy work environment. Attends required health and safety training and follows safety and security policies, procedures and practices. Promptly reports accidents, injuries, safety hazards, or emergencies to supervisor or Safety dept. Follows operating instructions, uses protective equipment when required, and uses equipment and materials properly. Actively strives to prevent accidents and injuries.
Requires full understanding of the company's manufacturing and/or engineering processes, as well as excellent interpersonal and communication skills to effectively interface across departmental/functional lines. Provides management with technical input in order to correct problems both at the system level and in the manufacturing process.
Provides training to lower level Engineering Technicians. Recognized as technical resource for a particular platform or product. Highly proficient at troubleshooting and resolving issues. Effective at providing standard work and workmanship skills training. Works closely with Engineering in the development of procedures and documentation for NPI. May serve as a "Quality Lead".
Functional Knowledge
Has developed advanced specialized expertise within a analytical/scientific area to perform the most complex work
Business Expertise
Has a good understanding of how related teams coordinate their efforts and resources to achieve objectives
Leadership
May act as a lead for the team, may allocate work and provide subject matter guidance to more junior team members
Problem Solving
Exercises judgment, based on previous experience, practices and precedents, to identify and solve problems that arise with little or no precedent
Impact
Impacts the effectiveness of own team and closely related teams
Interpersonal Skills
Exchanges ideas and information effectively; uses tact and diplomacy when dealing with others
Qualifications
Education: Associate's Degree
Skills
Certifications:
Languages:
Years of Experience: 4 – 7 Years
Work Experience:
Additional Information
Travel: Yes, 10% of the Time
Relocation Eligible: Yes
Applied Materials is committed to diversity in its workforce including Equal Employment Opportunity for Minorities, Females, Protected Veterans and Individuals with Disabilities.