Full Time
Applications have closed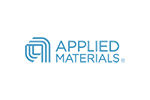 APPLIED MATERIALS
Epitaxy Process Engineer III – (E3)
Key Responsibilities
Design and collect experimental data, deep dive into process and hardware issues, compile and analyze data/information, create technical reports on a variety of diverse and process engineering challenges/problems.
Semiconductor thin film characterization and interpretation of results, correlation to process and hardware control parameters.
Lead research, development and deployment of semiconductor thin film deposition processes by ALD, CVD, ETCH, EPI, PECVD, or other emerging technology.
Generate internal and external documentation for products, presentations and technical reports
Perform hardware characterization and recommend improvement on a variety of semiconductor processing systems and sub-systems.
Interact with customers/clients to resolve a variety of difficult process engineering issues/problems with limited supervision
Implement new technology, products and analytical instrumentation
Functional Knowledge/Skills
Demonstrate conceptual and practical expertise in areas of semiconductor materials, devices, device physics, device applications and/or basic knowledge of related disciplines.
Experience and demonstrate understanding of thin film depositions: process chemistry, process control, and other parameters to meet the film properties.
Design of experiments, statistical analysis of process and experimental data are good to have skills.
Familiarity with cleanroom protocols and working in cleanrooms
Familiarity and understanding of fundamental hardware components used in semiconductor equipment. Familiarity with vacuum system, plasma sources, plasma processing, chemical vapor deposition, thermal processing systems.
Business Expertise
Has knowledge of best practices and how own area integrates with others; is aware of the competition and the factors that differentiate them in the market.
Problem Solving
Solves complex problems; takes a new perspective on existing solutions; exercises judgment based on the analysis of multiple sources of information
Impact
Impacts a range of customer, operational, project or service activities within own team and other related teams; works within broad guidelines and policies
Interpersonal Skills
Explains difficult or sensitive information; works to build consensus
Qualifications
Education: Bachelor's Degree
Skills
Certifications:
Languages:
Years of Experience: 4 – 7 Years
Work Experience:
Additional Information
Travel: Yes, 20% of the Time
Relocation Eligible: Yes
Applied Materials is committed to diversity in its workforce including Equal Employment Opportunity for Minorities, Females, Protected Veterans and Individuals with Disabilities.