Full Time
Applications have closed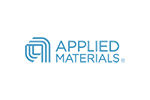 APPLIED MATERIALS
ETCH Global Product Support (GPS) Engineer III – (E3)
ICAPS GPS supports a diverse range of products, 300mm Etch primary experience preferred, with 300mm MDP and any 200mm experience an advantage.
Key Responsibilities
Develop new procedures and Best Known Methods (BKMs) to service new products. Contribute to the FMECA process.
Participate in or own first chamber Build & Test in Apps lab. Solve issues, or work with Engineering to address issues identified. Work with Manufacturing to develop procedures and participate (if required) on New Product final test
Partner with Quality & Reliability (Q&R) group to review and address Top Field Issues. Participate in or own CAPA process. Conduct or facilitate Failure Analysis (FA) if needed
Develop and document procedures to install (start-up), retrofit and maintain the product (Technical Product Manuals)
Develop new procedures, Customer Engineering Notices (CENs), Internal Service Bulletins (ISBs) and troubleshooting guides as required
Collect process and qualification data to create product Best Known Methods (BKMs)
Develop initial training package for new products and work with Global Technical Training (GTT) to develop training class. Train Customer Engineers (CEs), Process Engineers (PSEs) and Technical
Product Support (TPS) assigned to customers who will receive ELS Shipments, prior to shipping
Identify new parts that require to be stocked by AGS and work with them to ensure parts are stocked in correct locations
Functional Knowledge
Demonstrates conceptual and practical expertise in own discipline and basic knowledge of related disciplines
Business Expertise
300mm Etch primary experience preferred, with 300mm MDP and any 200mm experience an advantage.
Leadership
Acts as a resource for colleagues with less experience; may lead small projects with manageable risks and resource requirements
Problem Solving
Solves complex problems; takes a new perspective on existing solutions; exercises judgment based on the analysis of multiple sources of information
Impact
Impacts a range of customer, operational, project or service activities within own team and other related teams; works within broad guidelines and policies
Interpersonal Skills
Explains difficult or sensitive information; works to build consensus
Qualifications
Education: Bachelor's Degree
Skills
Certifications:
Languages:
Years of Experience: 4 – 7 Years
Work Experience:
Additional Information
Travel: Yes, 10% of the Time
Relocation Eligible: Yes
Applied Materials is committed to diversity in its workforce including Equal Employment Opportunity for Minorities, Females, Protected Veterans and Individuals with Disabilities.