Full Time
Applications have closed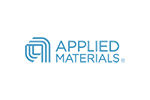 APPLIED MATERIALS
RF Engineer IV – (E4)
Key Responsibilities
Technical lead and/or execute engineering projects, spearhead research and development of new RF technologies, as appropriate and
Problem identification and troubleshooting a wide range of significantly complex rf engineering problems with limited to no supervision
Specify and/or perform engineering analysis of significant complex scope with limited to no supervision
Interface with internal and external customers regarding significantly complex RF issues to address customers High Value Problems (HVP) for a range of products
Independently, generate product specifications
Specify the development of design and/or modify engineering assemblies, layout/schematics and/or detailed drawings/specifications of significantly complex scope
Define, coordinate, perform and document engineering tests including releasing engineering documentation
Responsible for developing and managing suppliers
Maintains substantial knowledge of state-of-the-art principles and theories.
Expected to teach other team members.
Participate in development of patent applications.
Coordinate and overlap with adjacent subject matter experts: mechanical engineering, vacuum systems, electronic control systems, software, process engineers, customer support and supply chain.
CORE COMPETENCY: Radio Frequency Design and Troubleshooting
Expert in high voltage and high power RF power supplies for Plasma generation.
Expert in RF systems for plasma generation with a focus on 100KHz to 121MHz
Expert in RF Design of RF generators, RF Match, RF filters, Resonators, RF phase controllers
Good understanding of RF grounding
Qualifications
Education: Bachelor's Degree
Skills
Certifications:
Languages:
Years of Experience: 7 – 10 Years
Work Experience:
Additional Information
Travel: Yes, 20% of the Time
Relocation Eligible: Yes
Applied Materials is committed to diversity in its workforce including Equal Employment Opportunity for Minorities, Females, Protected Veterans and Individuals with Disabilities.