Full Time
Applications have closed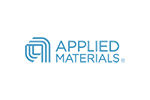 APPLIED MATERIALS
Technical Program Manager V
Key Responsibilities
Develops project plan and oversees from conception and planning to implementation, including strategies, processes and resources. Ensures objectives are clearly defined and agreed to across the business unit.
Responsible for managing schedule and task details by utilizing project management tools such as reports, tracking charts, checklist and project scheduling software.
Drives allocated resources from other organizations to achieve on-time and within budget performance objectives for the project.
Leads multifunctional teams comprised of internal, external and/or matrixed headcount to complete project/program. Provides technical leadership to team members to achieve BU goals.
Interfaces and coordinates with Internal customers to define objectives, provide status updates and prepare for release and deployment.
Provides business process expertise to team and other members on various significantly complex programs/issues.
Identifies and resolves potential complications within the program and develops solutions for resolution.
Functional Knowledge
Regarded as the technical expert in their particular field
Demonstrates in-depth and/or breadth of expertise in own discipline and broad knowledge of other disciplines within the function
Participate in Triad and guide from a Portfolio view. Drive various functional owners (DEA, PLM, NPME, MPM) to execute agreed changes per implementation strategy in order to meet milestones and customer delivery schedules.
Track overall Capcode development process and cycle time to drive stakeholders
Drive alignment between BU and CSG Portfolios/Projects.
Attend CARMs when possible and help guide BMO and Account teams on proper NSR creation and project selection in the Portfolio.
Help to identify continuous improvement in the Core+ system to improve efficiency and usability of the database.
Coordinate multi-Project execution into the Product Offering to ensure a seamless, conflict free mfg cut in. Strive towards One & Done approach. Convert prior to or in parallel to first customer order (NSR).
Business Expertise
Deep Understanding of Order Fulfilment process.
Work with GIS team to create solutions, close on current open RIT's
Anticipates business and regulatory issues; recommends product, process or service improvements
Leadership
Leads projects with notable risk and complexity; develops the strategy for project execution
Problem Solving
Drives BU EA reduction objective including roadmap, metrics and reporting.
Solves unique and complex problems with broad impact on the business; requires conceptual and innovative thinking to develop solutions
Impact
Impacts the direction and resource allocation for program, project or services; works within general functional policies and industry guidelines
Be the change, insert new ideas & help teams execute those ideas
Interpersonal Skills
Communicates complex ideas, anticipates potential objections and persuades others, often at senior levels, to adopt a different point of view.
Forward looking, while addressing current complex issues in a growth environment.
Qualifications
Education:
Bachelor's Degree
Skills
Certifications:
Languages:
Years of Experience:
10 – 15 Years
Work Experience:
Additional Information
Travel:
Yes, 10% of the Time
Relocation Eligible:
Yes
Applied Materials is committed to diversity in its workforce including Equal Employment Opportunity for Minorities, Females, Protected Veterans and Individuals with Disabilities.