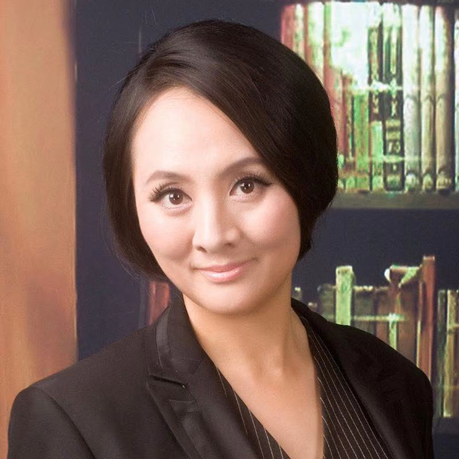 Date: Wednesday, March 25th, 2020
Time: 7:00pm – 9:00pm
Venue: Online (webEx link will be sent after registration)
Abstract:
Chinese people have benefited from the wisdom of Traditional Chinese Medicine (TCM) for thousands of years!
You may wonder:
What's fundamental to TCM?

What are specific theories in TCM?

How do we use TCM approach to improve health?
In this seminar, we will explore:
TCM Philosophy & Methodology

TCM Perspectives on Health

Causes of Diseases & Effective Ways to Health
Coronavirus is new in the world, yet in TCM's world, it is not new!  It is described in detail on the causes of such imbalance in nature that leads to imbalance in human body, and effective treatments in different stages as the disease progresses.   Through understanding of the philosophy of TCM, one may choose to have the right music, the right exercise, the right food combination and the right spirit to guide the body and mind toward health.
《新冠肺炎中医防治读本》 is a timely publication that's specifically written to help fight coronavirus.  We will use the recommended ideas from the book to illustrate applications of the TCM wisdom.
Nobel laureate Joseph Stiglitz points out in his book "Creating a Learning Society" that successful and sustained growth requires creating a learning society, especially in the 21st century, as we move to a knowledge economy; an open, democratic society is more conducive to the creation of a learning society; successful and sustained democratic growth must be inclusive!
It is said that one way to ignite innovation is to t
hink about creating your opportunity canvas or solving your problem as if you had no money, no connections and only 24 hours to meet a challenge!  You may also imagine trying to create, communicate, solve a problem or paint a picture without one of your five senses—such as sight. How would not having this sensory input affect your view of the world, options you identify and new pathways for possibility?
TCM is very popular and understood by many in China. It remains a mystery to many outside of China.  Shall we give TCM a chance? Shall we work together to create a learning society? Shall we open our minds to explore TCM wisdom?
Your creativity might be ignited when this ancient wisdom meets Silicon Valley's creative and innovative minds! You may be so delighted to uncover the mystery of TCM!  You may become so grateful that our ancestors left us such a rich legacy in health protection!  You may innovate a modern cool technological solution by combining the power from East with West, the ancient with the modern!
Shall we learn together?
Speaker: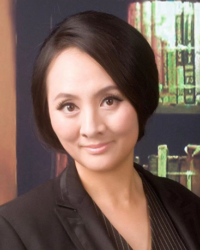 Bio:
Yulin Xu is Founder and CEO of Olixus Inc – a category leader in enterprise strategy management SaaS; President of SYSU-AANC (2008-2010) & UCAA (2008-2010) VP of Entrepreneurship and Innovation; Adjunct Faculty of MGEM ( Master of Global Entrepreneurship and Management), School of Management, University of San Francisco; Member & Secretary of FUSD (Fremont Unified School District) TAC (Technology Advisory Committee), Chairman of the Board of Chung Foundation – a charity foundation dedicated to eliminate poverty through education in talent development, agriculture and health care services to create opportunities, optimism and optimal growth for young minds!
Yulin is CASPA member & member of CASPA Board, Certified Scrum Master, Professional Plus member of ATD – Association of Talent Development! Also, marathon athlete, professional Zumba fitness instructor and STRONG by Zumba fitness instructor, currently teaching strength fitness classes at Silliman Center, City of Newark.
A translator of two books in the areas of optimal health (2005) and optimal brain function (2007), an avid reader of many classic TCM books since childhood, Yulin is passionate about empowering optimal health!