Important Announcement
We have updated our website, if you can not find any information, please check our old website.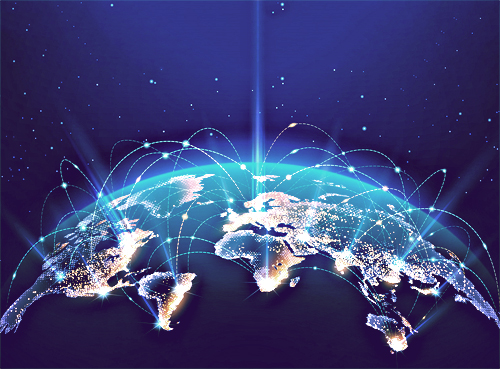 Founded in 1991, CASPA has developed into the largest Chinese American semiconductor professional organization worldwide. It is an officially registered non-profit organization with both the Internal Revenue Service and the State of California.
CASPA is a neutral platform to promote technology innovations, provide networking and business development opportunities, enhance collaboration and communication among professionals and companies, facilitate career development and talent hiring, and bridge global collaboration on high-tech ecosystem.
CASPA consists of 6000+ individual members, 50+ corporate sponsors, 20 board of directors, board of advisors, board of volunteers, and honorary advisors. Headquartered in Silicon Valley, California, CASPA has 11 local chapters worldwide: Albany, Austin, Dallas, Phoenix, Portland, San Diego, HsinChu, Pearl River Delta (Hong Kong, ShenZhen), Shanghai, Beijing and Singapore. CASPA also forms alliance with other professional organizations and associations including SEMI and GSA, etc.
We thank our sponsors & alliances
We thank our sponsors & alliances
Sponsors & Alliances Events

Dec 6, 2021 | Event description: RISC-V Summit brings the community together to show the power open collaboration can have on the processor industry. The audience spans across industries, organizations, workloads, and geographies to learn about the technology advancements in the RISC-V ecosystem and visibility of RISC-V successes.

Sep 27, 2021 | The Strategic Materials Conference—SMC attracts an influential audience from every segment of the semiconductor manufacturing industry. The event offers comprehensive in-depth content and unprecedented networking opportunities for professionals who share common strategic objectives for the extended electronics ecosystem.

Aug 28, 2021 | Tien's Forum – Board to Board Interview with John Chen, VP of Technology and Foundry Management, NVIDIA

Aug 17, 2021 | Rambus Presenting Sessions on Emerging Memory and Compute Architectures for the Evolving Data Center
Sep 13, 2021 | Each year, CASPA will elect part of its Board of Directors (BOD) at the annual meeting, according to its By-law. There will be about 10 seats of Directors open to be elected in the upcoming annual conference to be held on Oct. 16, 2021.
Sep 13, 2021 | CASPA announced today accepting applications for the 2021 Student Scholarship from high school seniors. The deadline for the application is Monday, September 13, 2021. The final award recipients will be notified by Saturday, October 9, 2021, and awards will be presented at the CASPA …
Jun 06, 2021 | CASPA hosted the 2021 online Job Fair and Career Seminar event on Saturday, May 15, 2021 via ZOOM meeting successfully. It offered virtual face-face communication opportunities for the job seeking candidates and hiring companies via on-line visual meeting. 
Jun 06, 2021 | President's Words Dear Members, To help semiconductor companies (including CASPA sponsors) bring their new job opportunities close to the CASPA community, we hosted CASPA's first Virtual Job Fair on Saturday, May 15, 1:00- 5:30 PM, online via Zoom. …