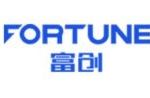 Website Fortune USA Inc
Job Description
We are hiring R&D expert who majors in chemical clean technics for new and refurbished Semiconductor equipment components, leads team to develop high precision chemical clean processes and is responsible for technical direction and product development.
Responsibility
Responsible for implementation including in the preliminary investigation, preliminary goal and experimental plan formulation and other technical related issues during chemical cleaning and recycling clean process development

Organize R&D team of high precision chemical clean to make process development route and verify process requirement and target in each stage

Responsible for making project action plan, organizing and coordinating R&D resources, and controlling project schedule  

Develop and implement R&D process standardization system documents

Verify and implement R&D process on first piece and small batch

Recruit, assign, direct, and evaluate employees in their work areas

Daily work arrangement and performance management of team members
Requirements
Master degree or above in Chemical, Material and Special Process Engineering

6+years experience in chemical clean in Core components of semiconductor equipment;

Familiar with the cleaning process and process method for core parts of semiconductor equipment such as Showerhead, liner and other new and refurbished parts  

Strong Leadership, problem-solving, communication, organizational and planning skills.

English and Mandarin Chinese bilingual skill a plus.
Work Locations
Shenyang, Beijing, or Nantong in China
Regarding Fortune USA Inc:
Fortune USA Inc, with office in Santa Clara, California, is a subsidiary company of Fortune Precision Equipment Company, founded in 2008 in Shenyang, China. Fortune Precision has equipped full in-house turnkey manufacturing solutions, including precision machining, sheet metal, welding, special surface treatment, ultra-high precision cleaning, gas delivery system and assembly, serving semiconductor equipment industries worldwide. Fortune's customers including some of leading semiconductor companies in USA, Asia and Europe. 
Fortune has five operation sites in China, Japan and USA, with total over 1,000,000 sq-ft manufacturing space, and over 1400 employees worldwide.