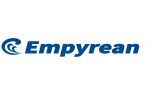 EMPYREAN
EMPYREAN | Application Engineer Hiring
Job Number: DaV 31903
Position: Application Engineer
Location: San Jose, CA
Job Duties and Responsibilities:
This position serves as EDA (Electronic design automation) tools technical support to customers. This position will work with customers and assist to create solution for the problems that customers encounter when using our EDA tools. The major duties are:
Provide pre- and post-sales technical support for IP, standard cell and memory library analysis platform products.
Perform supports of machine learning based software products such as IP timing arc predications.
Help customer's circuit designs with in-depth analysis, debugging, and troubleshooting on prediction of efficiency and accuracy.
Conduct software evaluations, and benchmarks, and prepares and delivers technical presentation and explaining products to the users and prospective customers.
Articulate customer issues and requirements to the Research & Development team and provides solutions to customers and technical guidance to product engineering.
Document solutions and prepare data set and training data.
Perform digital implementation through ECOs, physical design and optimization to improve timing and power designs.
Requirements:
The candidate will take charges of technical support of four main kinds of tools, including the timing closure tool, clock tree analysis and optimization tool, chip layout finishing tool and standard cell/IP quality check tool. To perform this job successfully, an individual must be able to perform each essential duty satisfactorily.
Bachelor's degree in Engineering is required, Master's degree is preferred.
Excellent knowledge of Machine Learning algorithms.
Familiar with Python language.
Excellent knowledge of machine learning fundamentals and deep learning algorithms, and related state-of-art packages which implement those algorithms.
Excellent knowledge of analog and mixed signal design fundamentals and related EDA design tools such as schematic and layout design, SPICE simulation, and physical verification.
Excellent communication skills.
Benefits:
Medical, Dental and Vision insurance plans, FSA plan, Paid time off, 401K, Team building events, etc.
Job Type: Full-time