Full Time
Applications have closed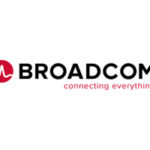 Website Broadcom
Broadcom Semiconductor IC design
IC CAD Engineer (R012683)
Job Description:
Broadcom Central Engineering is looking for a qualified individual who can provide best-in-class development and support for Analog/Mixed Signal tool flows focused on advanced FINFET process nodes. This individual will be hands-on, heavily involved in day-to-day design/layout issues and in addition, interact with EDA vendors, the PDK development, and process technology teams to provide timely solutions and develop, maintain, and support utilities to improve productivity. If hired, the candidate is expected to be physically located in Broadcom's Irvine or San Jose facilities in California.
Responsibilities
The candidate's main responsibilities include the following:
Support (50%), enhance, and maintain PDKs and various Analog/MixedSignal design tools
Develop software for automation in Skill, Perl, Unix Shell scripting
Create documentation and provide hands-on training for design and layout engineers
Work with EDA vendors to track and resolve issues.
Work with Technology Foundry teams (external/internal) to facilitate debugging and proper characterization of all tool related issues.
Requirements
Master in Electrical Engineering or Computer Science + 10  years of EDA experience
1). Expertise in the following CAD Tools: ICADV20.1 Cadence ADE-L/XL, Maestro, Spectre, Virtuoso Layout, Quantus QRC, Voltus-Fi APS/EMIR, EMX, and Synopsys Hspice, Finesim, StarRC, Quickcap, and Mentor Calibre/PERC
2). Solid background in programming skills, circuit design, and device physics knowledge to help solve circuit design, layout, physical verification, and post-layout extraction challenges and problems
3.) Experience in all phases of CAD tools from evaluation, QA, test, release, and user support to documentation
4). Expert in Cadence Skill, Perl, Unix Shell and utilities
5). Excellent interpersonal, communication, and presentation skills, along with strong multi-tasking skills, attention to detail, and the ability to work well in a team
Broadcom is proud to be an equal opportunity employer.  We will consider qualified applicants without regard to race, color, creed, religion, sex, sexual orientation, gender identity, national origin, citizenship, disability status, medical condition, pregnancy, protected veteran status or any other characteristic protected by federal, state, or local law.  We will also consider qualified applicants with arrest and conviction records consistent with local law.
If you are located outside USA, please be sure to fill out a home address as this will be used for future correspondence.
Apply link: https://broadcom.wd1.myworkdayjobs.com/en-US/External_Career/details/IC-CAD-Engineer_R012683?q=ic+cad+