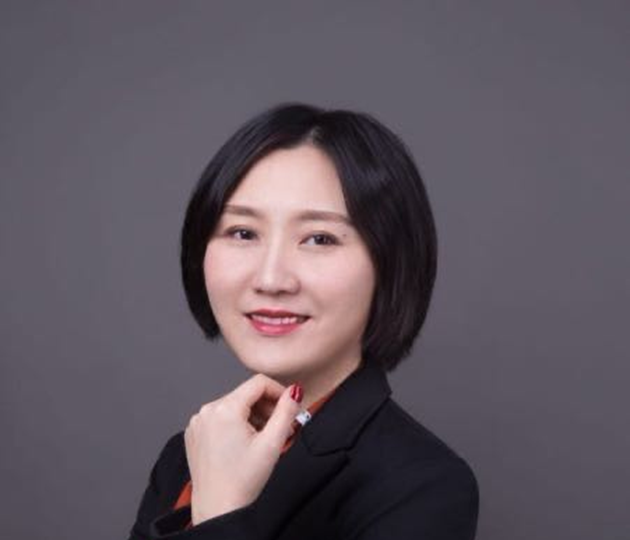 Event Ended. Video available here.
Event: 2020 CASPA Education Day
Venue: Zoom Video Webinar
Join Zoom Meeting: https://zoom.us/j/6837106410
Meeting ID: 683 710 6410
Date and time: Saturday, June.13, 2020 2:00pm – 4:30pm PDT
Registration Link: https://caspa-education.eventbrite.com
Scan and join CASPA education WeChat group, we will announce the event details in the group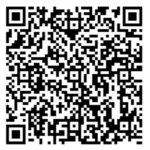 Agenda: 
US Pacific  Time  
Topics
2:00PM – 2:20PM
CASPA introduction

Dr. Song Xue, CASPA President

2:20PM – 2:50PM
Prepare for your dream school

Professor Mark Stehlik, Assistant Dean, CMU SCS

2:50PM – 3:20PM
College planning

Dr. Shin Wei, Founder of Ivy Max

3:20PM – 4:20PM
College students (Mike Liao, Cornell University; David Chen, Harvard University) and parents

(Henry Yen; Yulin Xu) panel discussion, moderator: Jessica Peng, Columbia University

4:20PM – 4:30PM
Q&A
For many of us, one of the most important milestones in our lives is to prepare for the college education. Many high school students have faced the questions such as, "What school should I choose?" "How should I prepare for attending my dream college in my dream department?" "What can I do to make the most out of all the opportunities that are offered to me?". As we have done in the past, this year's CASPA Education Day event will address these needs for students and their parents in our community. This year, we are very pleased to have top education experts join us in our CASPA Education Day event, including Professor Mark Stehlik (Assistant Dean of Carnegie Mellon University, School of Computer Sciences). Prof. Stehlik will provide insight into what are some key elements that a university focuses on when reviewing a college application and how to prepare a successful college application. Additionally, other education experts as well as students who were recently accepted by top universities and their parents will address key questions on college planning from various angles, and share their perspectives on the topic "College Planning during the COVID-19 Pandemic".
Professor Mark Stehlik is Assistant Dean of Carnegie Mellon University, School of Computer Science, one of the most sought-after departments for many student applicants, will be our Keynote Speaker and share his perspectives on college admission.
CASPA offers many opportunities such as this Education Day event to help our members' families prepare for college education. We look forward to serving our members with these excellent learning experiences.
Executive Director of CASPA Education Day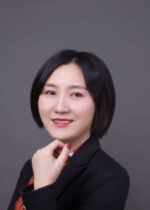 Xiaoyan Que is an experienced CPA and the managing partner of PQ Tax Office which provides tax strategy services. She has more than ten years experience in accounting, financial services, banking, tax preparation and tax advisory. She graduated from the law school at Peking University, received her master degree in finance at Hong Kong University.
She is a great contributor and leader of business community in the Bay Area; a board member of CASPA, one of the most influential semiconductor professional organizations in the world. She is also a co-founder and the secretary general of SVIDEA, a successful entrepreneur and investor club in Silicon Valley. She actively participates and organizes many events in the Bay Area.
Executive Director of CASPA Alliance
Co-host Education day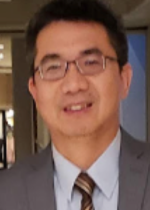 As Experienced Semiconductor industry veteran, Haohua Zhou has worked in Startup, IC component company and Foundry, He has great experience on Design and Project management on Power management solution, image sensor solution, Crypto Hardware for Mobile and HPC product. Haohua Zhou has Ph.D degree in EE from Fudan, BS,MS in Microelectronics from Xidian university.
Haohua Zhou is also a respectable contributor and a leader in Semiconductor and Fremont School community, He is Board of Director of CASPA, He has played multiple role like CFO, Sponsorship, Membership, event hosting and Alliance. He also works as a volunteer in Mission San Jose high School, MP4T, Lab680 Raspberry PI teen club.
Speakers:
Speaker 1: Mark Stehlik
Assistant Dean in SCS, CMU  
Mark Stehlik grew up in New York City and came to Carnegie Mellon in 1979 in order to get his Ph.D. so that he could teach college Computer Science and leave Pittsburgh to teach in a "real" city (New York warps one's view that way).  As it turns out, he stayed in Pittsburgh and has been teaching Computer Science as a member of the Carnegie Mellon faculty for over 40 years.
In addition to teaching, Mark directed the CMU Computer Science undergraduate program since its inception in 1988 and has advised and graduated over 3,000 alumni. He was also Chief Reader of the College Board's AP Computer Science examination in the late 1990s.  He has also taught at CMU's campus in Doha, Qatar where he 3 years (2012-2015) as Associate  Dean for Education in "the land of sand".  He returned to Pittsburgh and continues to teach advise students. As Assistant Dean of Outreach, he has co-founded CMU's CS Academy high school curriculum project whose online CS1 Intro to Python Programming course using auto-graded, interactive graphics has been offered to over 10,000 students across 750 schools in 2019-2020.
Speaker 2: Mr. Shin Wei
Founder and CEO of IvyMax Academy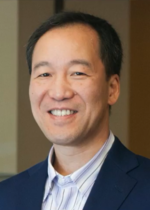 As a Penn graduate, Mr. Wei had a very successful high-tech career and on Wall Street before he founded IvyMax with Dr. Miller, former Provost and Vice President of Stanford University. For more than a decade, Mr. Wei has been helping aspiring Asian students get admitted to Harvard, Princeton, Yale, UPenn, Stanford, MIT, Caltech, UC Berkeley, UCLA, and other prestigious universities. Every summer and winter, Mr. Wei takes high school students to do philanthropy works in rural China and Nepal such as microfinance, sustainable environmental engineering, public health, and human rights projects. Many of his students have developed passion, strong leadership skills, and social responsibility through the philanthropy work and naturally became the candidates for the Ivy League universities.
Speaker 3: Jessica Peng
Columbia University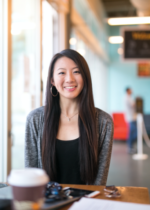 – Majoring in Computer Science at Columbia University
– Software Engineering Intern at Apple
– Computer Vision AI Researcher, Python Instructional Assistant, VP of Columbia Private Equity Club, Product Engineer at the Spectator
– Hobbies: Startup/Entrepreneurship, Choreographing & Teaching Dance, Snowboarding, Blockchain, UIUX
Speaker 4: Mike Liao
Cornell University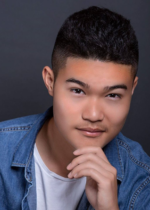 – Mechanical and Aerospace Engineering student at Cornell University
– Researcher at the Cornell ZT Group
– Chassis team member of the Cornell Electric Vehicle Team
– Former engineering intern at One-Cycle Control, Inc.
– Big dreamer, hoping to transform the world with engineering
Speaker 5: David Chen
Harvard University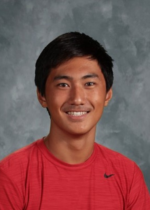 – Amateur Podcaster, Host of We The Students Podcast
– Swimmer, Runner, Blogger
– Attending Harvard as Class of 2024
– Undecided in concentration, keeping an open-mind and open-eye
– Looking to impact America's educational landscape by reforming how we think about individualism in the classroom
Speaker 6: Yulin Xu
Founder and CEO of Olixus Inc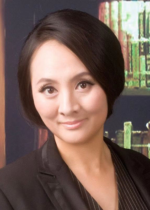 Yulin Xu is Founder and CEO of Olixus Inc – a category leader in enterprise strategy management SaaS; Managing Partner of Olixus Medical, a California business that provides the most accurate (100% sensitivity), convenient (finger prick style), fast (less than 10 minutes) and best priced COVID-19 antibody testing kits.
As an Expert Consultant in the Steering Committee on Undergraduate Education, School of Software, Sun Yat-sen University, Yulin provided college counselor services to both international and domestic students. As Adjunct Faculty of MGEM ( Master of Global Entrepreneurship and Management), School of Management, University of San Francisco, and a member of ATD (Association of Talent Development), Yulin taught many professional development classes in business strategy, sales and marketing skills as corporate trainer, executive coach or strategy consultant. Yulin is passionate about life long learning and empowering leadership development and educational excellence!
Speaker 7: Henry Yen
Author of the book: 《追, 趕, 跑, 跳 進名校》
A Board Member of APAPA (亞太公共事務聯盟) San Francisco Bay Area, Peninsular Chapter (PNC).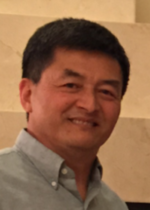 Mr. Henry Yen (颜希成) has over 30 years of RF-Microwave System Design, Applications, and Sales/Marketing experience in the defense electronic and communication industries. Retired from Broadcom in March 2015, after 15 years of service. Now focus on helping and encouraging Chinese parents to balance their child education in academic and sports activities. Mr. Yen has a B.S. and M.S. in Electrical Engineering degree from Cornell University.