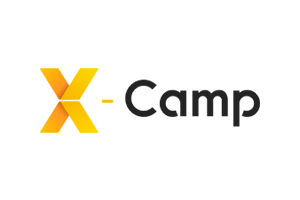 Focusing on mastery of data structures and algorithms, X-Camp Academy a silicon valley based institute offers coding classes for middle and high school students to achieve success at contests like USACO and beyond. With a curriculum developed by programming competition veteran Xianyou Xu, students have won four International Olympiad in Informatics (IOI) gold medals and one IOI silver medal.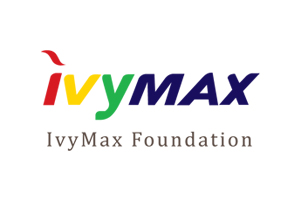 IvyMax 飛達教育, is a leading in-center and online education service provider that prepares students exceptionally well for admission to top-tier universities and beyond. We at IvyMax train future leaders. We bridge the gap between the opportunities available at high schools and the level of competitiveness required for admission to elite universities. We work with you to excel academically, discover and maximize your true passions, and become your authentic best self. Since 2004, IvyMax has been delivering industry-best results, having helped thousands of students ace tests, develop strong leadership intelligence, write tremendous essays, and get admitted to great schools. IvyMax stands apart from other service providers because of our empowering values and holistic approach, the comprehensiveness of our high-quality offerings, and our industry-leading market results in both SAT® scores and college admissions. We offer SAT® Reasoning Test (SAT® I) prep. We offer SAT® Subject Test (SAT® II) prep. We offer expert college planning, applications, and admissions counseling (mentoring). We offer intelligent online learning technology. We have subject specialties for students with a strong interest in the arts or sciences, technology, engineering, and/or math (STEM). We offer preparation for academic competitions. We offer one-on-one and small group tutoring. We offer intellectually and emotionally stimulating international summer and winter programs. We work with top students and universities in the world. And we will work with you to develop a customized strategic plan to meet your needs. Perhaps more importantly, we not only help you get admitted to and attend great universities and colleges, but also work with you to become a leader in life. We provide numerous inspiring opportunities, from college counseling to international summer and winter programs to service clubs, in which students incubate their ideas, get involved, and make a true difference in the world. We give you the keys to solid college applications and some keys for life. So follow your dreams by joining the thousands of high school students we have helped and trained as leaders. Start early, stress less.
The office maintains working relationships with the U.S. Administration and Congress in addressing areas of mutual interest, including trade promotion, intellectual property rights, strategic trade control, investment protection, and financial services, among others.
The office also has a public relations function to update its network of friends on the latest developments in Hong Kong and promote the city's arts and culture. For over a quarter century, the office, in conjunction with the Smithsonian's National Museum of Asian Art, the Freer Gallery of Art and the Arthur M. Sackler Gallery, presents an annual "Made in Hong Kong" Film Festival each summer to showcase Hong Kong's cinematic talents.
Do not hesitate to contact us for information about Hong Kong.
The HKETO Washington is responsible for affairs in the U.S. capital, while the other two offices, located in New York and San Francisco, divide responsibility for affairs in the 50 states.