UPCOMING Alliances and Sponsors EVENTS
RISC-V Summit is less than a month away! Join RISC-V enthusiasts for the biggest RISC-V specific event of the year. The hybrid…
Dec 6, 2021 | Event description: RISC-V Summit brings the community together to show the power open collaboration can have on the processor industry. The audience spans across industries, organizations, workloads, and geographies to learn about the technology advancements in the RISC-V ecosystem and visibility of RISC-V successes.
Sep 27, 2021 | The Strategic Materials Conference—SMC attracts an influential audience from every segment of the semiconductor manufacturing industry. The event offers comprehensive in-depth content and unprecedented networking opportunities for professionals who share common strategic objectives for the extended electronics ecosystem.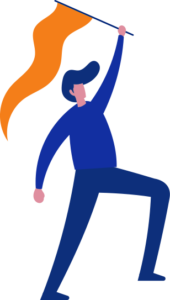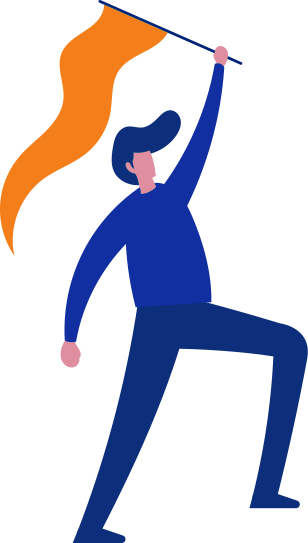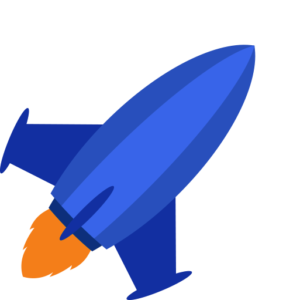 PAST Alliances and Sponsors EVENTS

Aug 28, 2021 | Tien's Forum – Board to Board Interview with John Chen, VP of Technology and Foundry Management, NVIDIA

Aug 17, 2021 | Rambus Presenting Sessions on Emerging Memory and Compute Architectures for the Evolving Data Center

Aug 3, 2021 | Microelectronics is catching the eye balls of the whole world as it enriches people's lives and empowers businesses to run smarter, faster and more efficiently. It is going to create trillions of dollars in business value.

Jul 31, 2021 | 1. AAEOY Career Carnival Online event: 7/31 Saturday 1:00-4:00pm PST Registration link: https://aaeoy20210731.eventbrite.com

July 15, 2021 | The year 2020 will be remembered as the digital transformation accelerated across the global at an unprecedented pace. Clearly, we are in an era where new digital technologies, such as AI/ML, IoT……

Jun 28, 2021 | The current state of the industry, supply challenges, coming trends, and how companies are navigating the supply situation

Jul 20, 2021 | Theme: "Effective job application during and post pandemic!" About this event AAEOY Career Fair sponsors include Boeing, IBM, AT&T, US Army Corps of Engineers, TSMC, Caltrans, CSI, Graphen, Sine Draco. The NPO CareerUp Club also joins with high-tech hiring managers from Google, …

Jun 5, 2021 | Theme: "Effective job application during and post pandemic!" About this event AAEOY Career Fair sponsors include Boeing, IBM, AT&T, US Army Corps of Engineers, TSMC, Caltrans, CSI, Graphen, Sine Draco. The NPO CareerUp Club also joins with high-tech hiring managers from Google, Amazon, Facebook, Microsoft, etc. They bring job openings to AAEOY Career Fair for intern, entry level, professional level and executive; in the event they'll share the advice from HR and hiring manager with the…
May 27, 2021 | IEEE SCV Startup Special Interest Group invites you to a presentation by Michael Keer: 8 Best Practices of Product Realization – A short Course by Michael Keer Date: Thursday, May 27 Time: 12noon – 1:30PM PST Format: Online via Zoom. Zoom link will be send out after registration RSVP at: https://product-realization.eventbrite.com Abstract: Moving your products from idea to scale is not easy. Without the right strategies in place, your business may encounter significant challenges in making the…
May 18, 2021 | 2021 Semiconductor Industry Update Date And Time Tue, May 18, 2021 6:00 PM – 7:30 PM PDT Registration, please ! click here In this webinar, Dr. Kao will give an update of the 2021 Semiconductor Industry. Talk Abstract: In this webinar Dr. Kao will give an update of the 2021 Semiconductor Industry. He will cover the following topics: 1. Current technology roadmap and process nodes (7nm, 5nm, 3nm), DUV, EUV. FinFET, GAAFET technologies. 2. Brief companies update: TSMC, Samsung and ASML. 3. Post…
May 18, 2021 | 2021 Semiconductor Industry Update Date And Time Tue, May 18, 2021 6:00 PM – 7:30 PM PDT Registration, please ! click here In this webinar, Dr. Kao will give an update of the 2021 Semiconductor Industry. Talk Abstract: In this webinar Dr. Kao will give an update of the 2021 Semiconductor Industry. He will cover the following topics: 1. Current technology roadmap and process nodes (7nm, 5nm, 3nm), DUV, EUV. FinFET, GAAFET technologies. 2. Brief companies update: TSMC, Samsung and ASML. 3. Post…

Apr 14, 2021 | The 2021 Silicon Leadership Summit, hosted virtually on-line this year, is GSA's global technology and business conference and an unique platform that brings together over 250 senior executives across the expanded semiconductor ecosystem at the intersection of semiconductors, software, systems, solutions, and services for a full day of thought leadership, and collaborative dialogue, providing deep insights on technology and business model innovations, emerging market trends, and growth…

Mar 23, 2021 | GSA's Entrepreneurship Conference brings private companies seeking exposure together with an international audience of decision makers from the technology ecosystem and financial community. This conference delivers thoughtful perspectives and introduces key industry executives and investors to expand networks, investigate trends and discuss market drivers. This year's virtual event maintains the caliber of speakers and networking opportunities that GSA members are accustomed to while ensuring…
Mar 17, 2021 | Date: March 17, 2021, Time: 12:00-1:30 Registration link: click…
Mar 17, 2021 | Biggest semiconductor event in China every year! For details, please ! click…
Mar 17, 2021 | What is Data Science, the problem of Big Data, how to transform Big Data into Smart Data, and the use Data Analytics tools About this Event, please click for registration Talk Abstract: By now everyone has probably heard that we have entered the new era of Data. The importance of Data in the 21st century is like oil in the 20th Century. In this webinar the speaker will talk about what is Data Science, the problem of Big Data ( 5Vs: Volume, Variety, Velocity, Veracity, and Value) , how to…