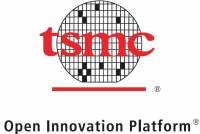 Taiwan Semiconductor Manufacturing Company (TSMC)
TSMC is the world's largest and most successful dedicated independent semiconductor foundry located in the Hsin-Chu Science-Based Industrial Park, Taiwan. TSMC is committed to leading the dedicated semiconductor foundry business into a new generation of Process technology, manufacturing excellence, delivery, and customer service. Being the largest and most successful dedicated IC foundry in the world, we put more resources into our manufacturing facilities and capacity than nearly anyone else.

Applied Materials is the global leader in providing manufacturing solutions for the semiconductor, flat panel display and solar photovoltaic industries. Our technologies help make innovations like smartphones, flat screen TVs and solar panels more affordable and accessible to consumers and businesses around the world.
Futurewei Technologies Co. Ltd
Futurewei is a leading global ICT solutions provider. Through our dedication to customer-centric innovation and strong partnerships, we have established end-to-end capabilities and strengths across the carrier networks, enterprise, consumer, and cloud computing fields.