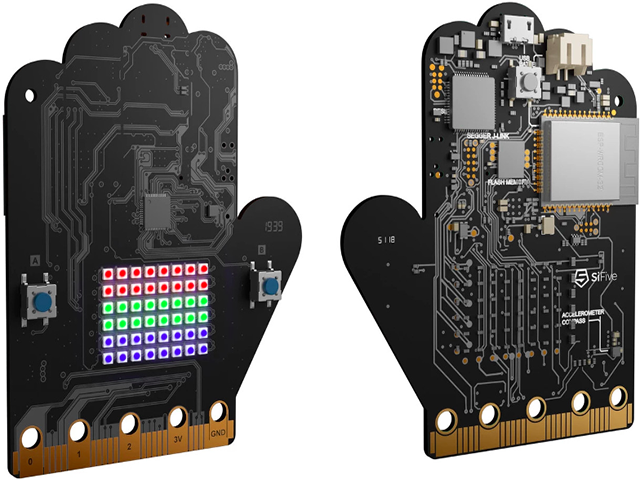 2020 CASPA Tech Education Day
HiFive from SiFive: Project Show Case
Venue: Zoom Video Webinar
Zoom Webinar ID: 944 1248 7116
Date: Saturday, Aug.15, 2020
Time: 4:00pm – 6:00pm PDT
Special announcement:
1. Please join our Telegram group: 
https://t.me/CASPAEDU
 or scan the QR code below to join our WeChat group.
2. There are 10 Hifive boards as gifts to give away, and you must register to win.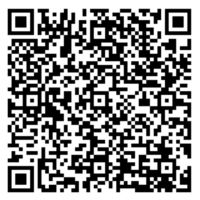 Agenda:
| | |
| --- | --- |
| US Pacific Time | Topics |
| 4:00PM – 4:15PM | CASPA introduction |
| 4:15PM – 4:55PM | Keynote: From Arcade games to Open Semiconductor Innovation by Prof. Krste Asanovic |
| 4:55PM – 5:00PM | Break |
| 5:00PM – 5:25PM | HiFive to the Tech Innovators of Tomorrow by Chloe Ma and Jeff Mulhausen |
| 5:25PM – 5:35PM | STEM Learning Made Fun through Story-Telling (by Kara from BBC) |
| 5:35PM – 6:00PM | CASPA Inventor Showcase |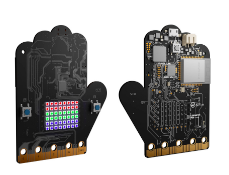 Join CASPA and SiFive at our special event to learn about the cool new microcomputer that fits in the palm of your hand. You'll be one of the first in the world to learn about and experience the fun new technologies we've packed in this exciting device to help kids and kids at heart learn more about the Internet of Things – and build their own wacky IoT devices.
We'll have some of the biggest names in education and technology to ensure you'll have a great experience designing, building, and programming your own widget. You won't want to miss this online education event on August 15, at 4:00 pm.
Keynote Speaker: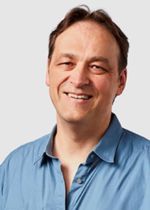 Krste Asanovic
Professor at UC Berkeley
SiFive, Co-Founder & Chief Architect
Chairman of the RISC V Foundation
Bio:
Krste is SiFive's Chief Architect and a Co-Founder. He is also a Professor in the EECS Department at the University of California, Berkeley, where he also serves as Director of the ADEPT Lab. Krste leads the RISC‑V ISA project at Berkeley, and is Chairman of the RISC‑V Foundation. He is an ACM Fellow and an IEEE Fellow. Krste received his PhD from UC Berkeley, and a BA in Electrical and Information Sciences from the University of Cambridge.
Abstract:
In this keynote, Dr. Krste Asanovic will share with the CASPA audience how his curiosity in arcade games in his childhood actually ignited his interest in building faster computers, and eventually leading him to devote his passion towards computer architecture: inventing the RISC-V instruction set architecture, setting the foundation to enable open semiconductor innovation worldwide, and founding one of the hottest semiconductor startups – SiFive.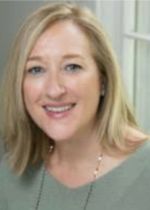 Kara Iaconis
Global Head of Learning, BBC Studios
20+ year edtech executive. Leads global BBC Studios education initiatives reaching 100M+ students worldwide working with leading education partners.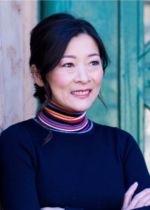 Chloe Jian Ma
Chief Operating Officer
StarFive Technology USA
Chloe Jian Ma is the General Manager and Chief Operating Officer of StarFive Technology USA and an advisor to SiFive. Chloe has 20 years of high-tech experience in networking, cloud and semiconductor industries across engineering, product management, business development and various aspects of marketing and partnership building. Prior to StarFive and SiFive, she held marketing and engineering leadership roles in Cisco System, Huawei Technologies, Juniper Networks, Mellanox Technologies and Intel. She was a senior director at Intel overseeing global cloud segment marketing initiatives in Intel's Data Center Group. Chloe earned her MBA degree from the Wharton School of Business in University of Pennsylvania, as well as MS in Electrical Engineering from University of Southern California and BS in Electronics from Beijing University in China.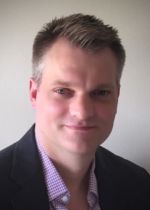 Jeff Mulhausen
Head of EdTech.
20+ years of working with leading technology, media, and education companies.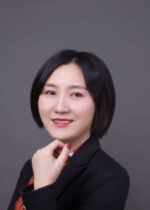 Catherine Que
Executive Director of CASPA Education Day
Catherine Que is an experienced CPA and the managing partner of PQ Tax Office which provides tax strategy services. She has more than ten years experience in accounting, financial services, banking, tax preparation and tax advisory. She graduated from the law school at Peking University, received her master degree in finance at Hong Kong University.
She is a great contributor and leader of business community in the Bay Area; a board member of CASPA, one of the most influential semiconductor professional organizations in the world. She is also a co-founder and the secretary general of SVIDEA, a successful entrepreneur and investor club in Silicon Valley. She actively participates and organizes many events in the Bay Area.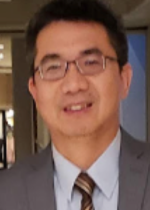 Charlie Zhou
Executive Director of CASPA Alliance
Co-host Education day
As Experienced Semiconductor industry veteran, Haohua Zhou has worked in Startup, IC component company and Foundry, He has great experience on Design and Project management on Power management solution, image sensor solution, Crypto Hardware for Mobile and HPC product. Haohua Zhou has Ph.D degree in EE from Fudan, BS,MS in Microelectronics from Xidian university.
Charlie Zhou is also a respectable contributor and a leader in Semiconductor and Fremont School community, He is Board of Director of CASPA, He has played multiple role like CFO, Sponsorship, Membership, event hosting and Alliance. He also works as a volunteer in Mission San Jose high School, MP4T, Lab680 Raspberry PI teen club.
Prize drawing winning numbers:
1 1420326111
2 1418961643
3 1420903921
4 1424185351
5 1414424843
6 1424336453
7 1420577861
8 1420287281
9 1418140203
10 1420611203
11 1423835263
12 1424331849
13 1415215285
14 1415384051
15 1408553630
Please send an email to conference@caspa.com with your registration reference number on the Eventbrite receipt to claim your prize.