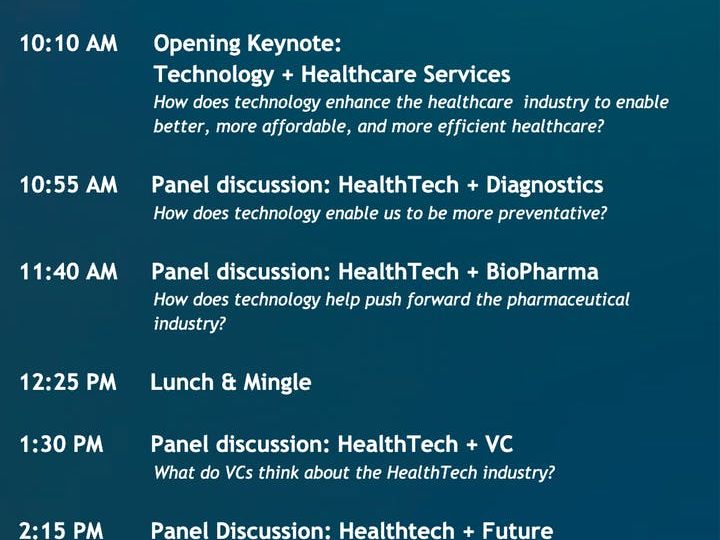 Date And Time: Fri, September 27, 2019 9:30 AM – 3:00 PM PDT
Location: Computer History Museum 1401 North Shoreline Boulevard Hahn Auditorium Mountain View, CA 94043
AI + Healthcare – do they mix? Should we invest in it? Top venture capitalists and industry experts will discuss latest trends in the space!
About this Event
Constellar Ventures holds an annual conference to bring together the community to talk about the latest topics in venture capital investments. Last year, our topic was AI and we had ~15 industry experts and top VCs to share their thoughts.
Two big takeaways from last year's conference were:
1) How AI is embedded now in industries to make things better, cheaper, and faster.
2) How AI and technology in general is dramatically disrupting the healthcare industry.
We would like to continue on with that topic by focusing on healthcare technology this year. We are very excited about our stellar speaker lineup. These top notch VCs will cover a number of topics, including how AI is making everything more preventative as well as whether or not we should invest in healthcare. We will conclude with our thoughts on the future of HealthTech!
Check out our agenda for this year: Event Agenda
Last year's event can be found here: AI+ 2018 Annual Forum
Event Agenda