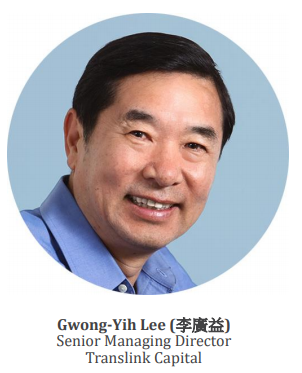 Board to Board Interview with Gwong-Yih Lee
Host: Monte Jade West
Location: Online
Date: Saturday, November 21, 2020
Time: 5:00-6:30PM
Speaker: Gwong-Yih Lee (李廣益), Senior Managing Director, Translink Capital
Registration: here.
Fees: Free for Monte Jade members; $10 for non members
Description:
Monte Jade is excited to interview our former board member Gwong-Yih Lee. (1994-1997)
Monte Jade's Board to Board Interview Series is designed to create a personal connection between our community and great leaders. The interview focuses on bringing color to the journey of leaders so we can understand the challenges that they also faced as they advanced in their careers. We look forward to seeing you at the event.
Speaker bio: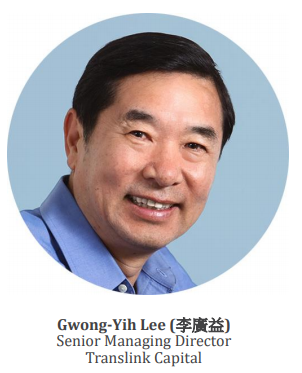 Gwong focuses on the Communication/Networking and IOT sectors, as well as cloud computing and big data segments. He also helps portfolio companies connect with strategic partners in China and Taiwan.
Prior to TransLink, Gwong served for eight years as the Chairman and CEO of Cybertan Technology, an affiliated company of Foxconn. During his tenure, Gwong also led some of Foxconn's corporate venture investments. Before Cybertan, Gwong founded two startups: TransMedia and Digicom Systems. Both companies were successfully acquired by Cisco Systems and Creative Lab respectively. Currently, he also serves as an Independent Non-Executive Director of Creative Technology (C76) and of Alliance Fiber Optic Products (AFOP).
Gwong holds a MSEE degree from the State University of New York at Stony Brook and BSEE degree from National Chiao-Tung University, Taiwan. Gwong enjoys outdoor activities such as hiking and golfing, both in Asia and California.
More Information: here