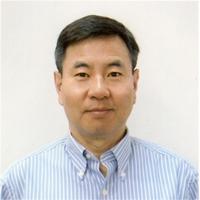 Date: June 20, 2020 @ 2:00 pm – @ 4:30 pm  
Location: Zoom Conference  
As nations and states lift their shelter-in-place orders gradually, testing and monitoring COVID-19 infection remains important for safeguarding the public health. In addition to viral tests, antibody tests are also important to understand past infection and to guide control measures. Massive PCR tests have been conducted in the millions in China. How do we interpret those results and what are the implications for other countries? What are the different options of viral tests and antibody tests available on the market and under development? What are the advantages and disadvantages of various testing technologies? What are the barriers when developing and implementing these tests?
The Chinese American Biopharmaceutical Society (CABS) and the Gracious Life Foundation (GLF) invite you to a webinar on Saturday, June 20, 2020 from 2:00-4:30pm PT that will focus on the technologies, potential, and challenges of COVID-19 diagnostics. Invited panelists include industry leaders from Bio-techne, BGI Group, Twist Bioscience, as well as academic researchers from University of Texas and Johns Hopkins University. Presentations and panel discussions will focus on existing and innovative tests, including high throughput PCR testing, antibody testing and point-of-care testing capabilities, and their potentials on achieving widespread availability of rapid, efficient COVID-19 diagnostics.
Speakers 
Speaker 1:
Quan-Zhen Li, MD, PhD
Associate professor of Department of Immunology and Internal Medicine, University of Texas Southwestern Medical Center, Dallas, TX, USA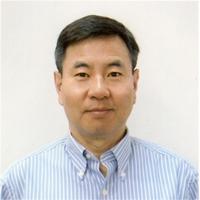 Dr. Li obtained his Medical Doctor's degree from the Third Military Medical University in 1984 and PhD degree from Sun Yet-Sun University in 1993. He had his post-doctoral training in Depart of Pathology, University of Florida (1999-2001) and Department of Immunology, University of Texas Southwestern Medical Center (UTSW) (2001-2004). Dr. Li joined the faculty of UTSW in 2004 and now is an Associate professor of Department of Immunology and Internal Medicine of UTSW. He served as the co-director of the Microarray and Genomics Core facility in UTSW since 2004. His main research focuses are the genetics and molecular mechanisms on autoimmunity and autoimmune diseases. He has published over 100 peer reviewed research articles and reviews.
Speaker 2:
Brendan Yee, Ph.D
Director, Immunoassay, Bio-Techne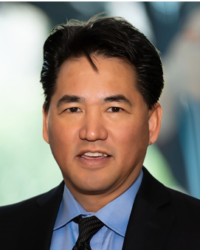 Experienced biotechnology leader with over 30 years of experience directing product development and commercialization efforts to support genomic, proteomic, and cellular research in the life science and clinical markets.  Prior to directing Bio-Techne's efforts for their various immunoassay platforms, Brendan directed the development and commercialization of several familiar research platforms at Affymetrix, Beckman Coulter, and Bio-Rad Laboratories   Brendan will discuss the automated immunoassay platform offered by Bio-Techne that is actively supporting COVID-19 research for patients that are affected by Cytokine Storm.
Speaker 3:
Emily Leproust, Ph.D.
CEO and co-founder, Twist Bioscience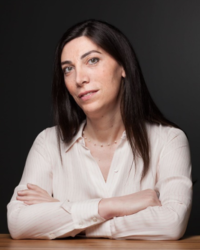 As an early pioneer in the high-throughput synthesis and sequencing of DNA, Dr. Leproust is disrupting the process of gene synthesis to enable the exponential growth of synthetic biology applications in multiple fields including medicine, DNA data storage, agricultural biology, and industrial chemicals. In 2015, she was named one of Foreign Policy's 100 Leading Global Thinkers for fast-tracking the building blocks of life, and Fast Company named her one of the most creative people in business for synthesizing DNA faster than ever. Prior to Twist Bioscience, she held escalating positions at Agilent Technologies where she architected the successful SureSelect product line that lowered the cost of sequencing and elucidated mechanisms responsible for dozens of Mendelian diseases. She also developed the Oligo Library Synthesis technology, where she initiated and led product and business development activities for the team. Dr. Leproust designed and developed multiple commercial synthesis platforms to streamline microarray manufacturing and fabrication. Prior to Agilent, she worked with Dr. X. Gao at the University of Houston developing DNA and RNA parallel synthesis processes on solid support, a project developed commercially by Xeotron Corporation. Dr. Leproust has published over 30  peer-reviewed papers—many on applications of synthetic DNA, and is the author of numerous patents.  She earned her Ph.D. in organic chemistry from the University of Houston and her M.Sc. in industrial chemistry from the Lyon School of Industrial Chemistry in France.
Speaker 4:
Yongwei Zhang, Ph.D.
BGI Group VP & CEO of Americas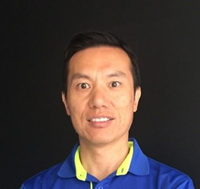 Yongwei serves as Group VP of BGI-Shenzhen (华大集团副总裁), one of world's largest genomics service companies. He is also CEO of BGI Americas Region and leads BGI's COVID-19 related businesses in Americas. Dr. Zhang has over 20 years of experience in optics-based instruments and systems. Prior to BGI, he worked in various high tech startups in Bay Area including one he co-founded.  Dr. Zhang received his B. Eng in Precision Instruments and B.Sc. in Applied Mathematics from Tsinghua University in Beijing, M.S. in Computer Sciences, M.S. and Ph.D. in Mechanical Engineering from The Johns Hopkins University in Baltimore, MD.
Speaker 5:
Liben Chen, Ph.D.
Associate Research Scientist at Johns Hopkins University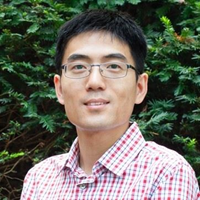 Dr. Liben Chen is an Associate Research Scientist at Johns Hopkins University, Baltimore, MD. Dr. Chen received his Doctor of Veterinary Medicine degree from Huazhong Agricultural University in 2005 and obtained his Ph.D. degree from China Agricultural University in 2010. Prior to Johns Hopkins University, he worked at the Beijing Center for Animal Disease Control and Prevention, where his primary work was to develop rapid diagnostic tools for animal infectious diseases. In 2015, Dr. Chen joined the research faculty of Johns Hopkins University Whiting School of Engineering, where his research focuses on developing technology platforms for fast diagnosis of bacterial and viral infections.
Speaker 6:
Laurence Ales
Associate Professor of Economics, Tepper School of Business, Carnegie Mellon University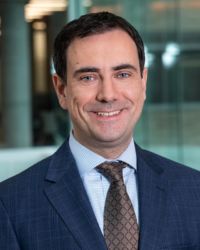 Laurence Ales is an Associate Professor of Economics at Carnegie Mellon University's Tepper School of Business. His research focuses on the study of inequality and the design of tax policy. Recent work has analyzed how to tax the labor income of highly paid CEOs and how the income tax schedule should change over time due to polarizing technical change. Current projects study the impact that future disruptive technologies will have on labor markets and determine the best response of policy makers in the form of tax subsidies and migration assistance. Ales joined Carnegie Mellon University in 2008. Before joining Carnegie Mellon, Ales completed his PhD in economics at the University of Minnesota and attended the University of Rome, Tor Vergata, where he received his bachelor's degree in Physics. CMU's effort to help Pennsylvania Governor Tom Wolf's planning efforts to re-open the state's economy: 
https://www.cmu.edu/ambassadors/may-2020/cmu-dashboard.html