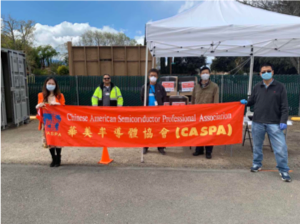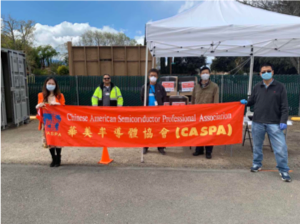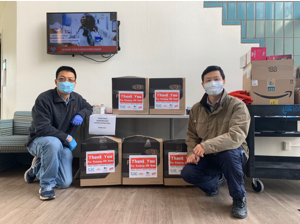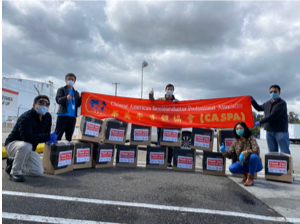 CASPA donated 350  protection gowns to Santa Clara Valley Medical Center, Kaiser San Jose and Washington Hospital on March 25 2020.
Dear CASPA corporate sponsors and friends,
The rapidly evolving nature of the COVID-19 pandemic has called upon CASPA, and each of us, to take action in helping our community to combat the spreading of the virus. Many Bay Area hospitals are currently facing a shortage of medical supplies as they contend with increasing numbers of COVID-19 patients. These include but are not limited to personal protective equipment (i.e. N95 masks, surgical masks, face shields, gowns), disinfectant wipes, hand sanitizer and other items.
To help protect the health and safety of patients, medical staff and our community, CASPA would like to take the lead in this effort and launch a new program to raise funds for purchasing urgently needed medical supplies for local hospitals. We hope you will participate in this program and provide donations. CASPA has identified various credible sources of these supplies in the US and Asia. With your donation, we will purchase medical supplies and send them to local Bay Area hospitals and clinics that are in dire need of such items.
Thank you in advance for your generous support.
Sincerely,
Song Xue
Chairman and President of CASPA
Ian Wang
Head of Corporate Sponsorship
Board Member of CASPA