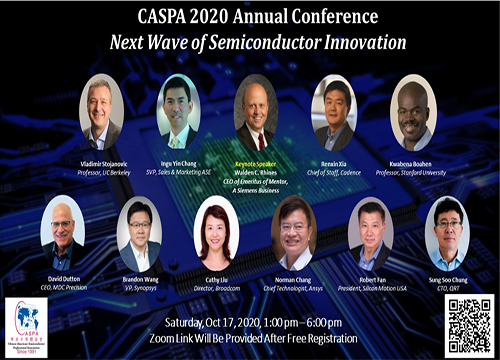 CASPA 2020 Annual Conference: Next Wave of Semiconductor Innovation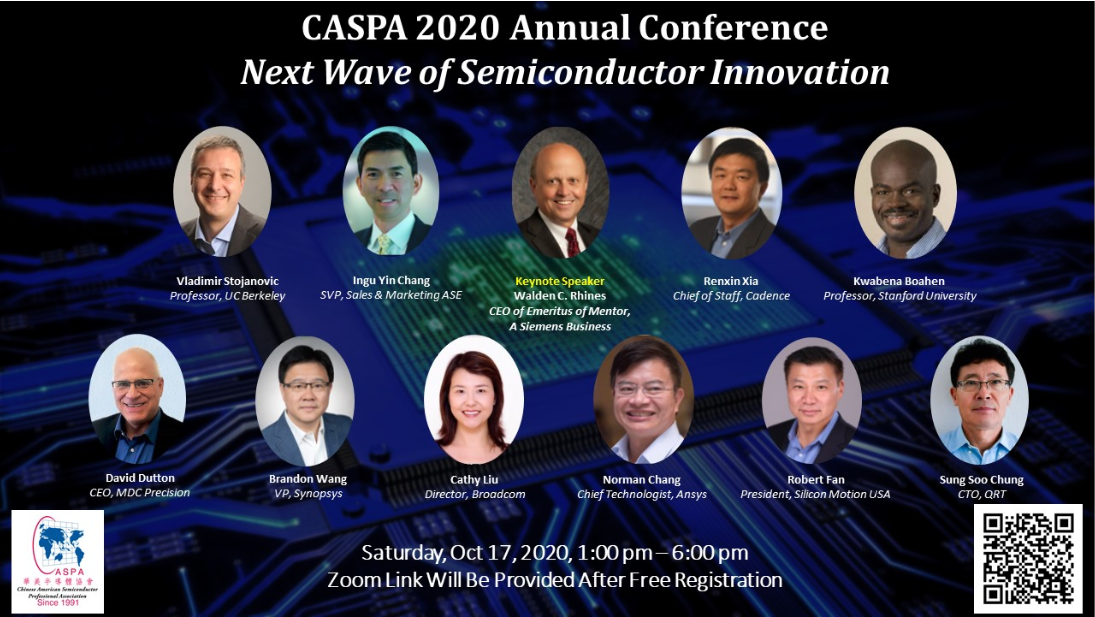 When: Oct 17, 2020 01:00 PM Pacific Time (US and Canada)
Topic: CASPA 2020 Annual Conference: Next Wave of Semiconductor Innovation
CASPA website: Link
Registration Link: Click here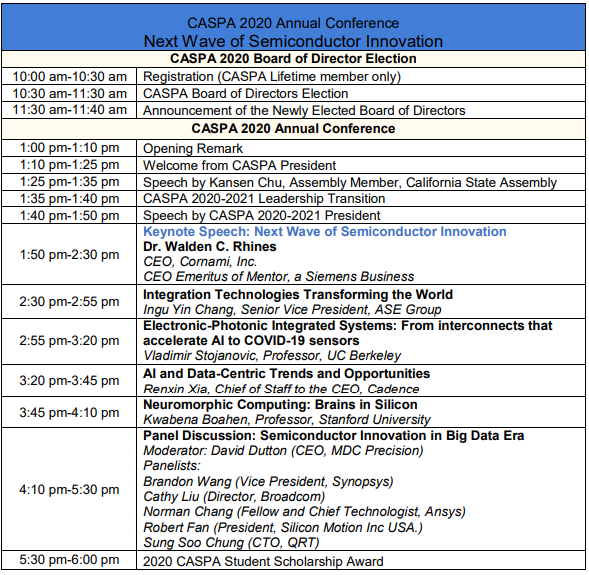 * If you are a CASPA lifetime member, you are encouraged to vote for the board of directors of CASPA, please register here for the morning session. You will be admitted to the Zoom session. For regular audiences to wish to watch the morning session, please also register the afternoon session, and we will announce a Youtube live link before the event.
* If you are a CASPA lifetime member, if you wish to update your email address, please send your request to office@caspa.com
Dates: OCTOBER 22, 2020
Time: 3:00PM – 4:30 PM EDT
[LeapFive] is looking for CEO
 Specials for CASPA Members and Sponsors
[Air China] Special discount code for CASPA members and sponsors: USSME19006. Please follow the instructions below to purchase tickets online with the discount code.
  Summary of Past CASPA Major Events
The following links include presentation materials and/or summary for previous major CASPA events in the recent year: