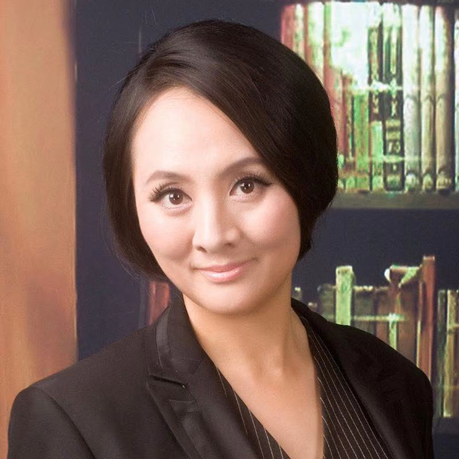 Date: Wednesday Jan. 30th, 2019
Time: 7:00 pm to 9:00 pm
Venue: ITRI International, 2870 Zanker Rd #140, San Jose, California 95134
Attire: Business casual
Agenda:
7pm – 8pm
Critical thinking skills defined – 6 layers of development

PESTLE analysis framework applied in current events analysis

SMART goal setting as a winning strategy

8pm – 9pm
Q&A, discussion
Abstract:
Survey shows that lack of excellent critical thinking skills continues to be one top challenge in leadership, job performance and career development. In this seminar, we examine fundamental components of critical thinking skills to help us gain further understanding on how we can excel better, faster and smarter in our personal development and career success. Furthermore, we apply our understanding of critical thinking skills in analyzing current events. You'll walk away with the enjoyment of the fun analysis of current events, enhanced confidence with the renewed critical thinking skills and even concrete action items of what to do with the newly gained insights to help solve some of the challenges in life or career success. A profound sense of accomplishment and the joy of learning, discovering and growing together with fellow CASPA members will be worth your investment of time and your being a proud CASPA member!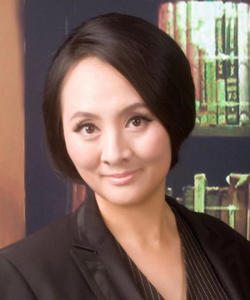 Yulin Xu is Founder and CEO of Olixus Inc – a category leader in enterprise strategy SaaS; Past President of SYSU-AANC & UCAA VP of Entrepreneurship and Innovation; also Adjunct Faculty of MGEM ( Master of Global Entrepreneurship and Management) & Member of Advisory Board of CBSI: China Business Studies Initiative, School of Management, University of San Francisco; Member of FUSD (Fremont Unified School District) TAC (Technology Advisory Committee), Chairman of the Board of Chung Foundation – a charity foundation dedicated to eliminate poverty through education in talent development, agriculture and health care services to create opportunities, optimism and optimal growth for young minds!
Yulin is CASPA member, Certified Scrum Master, Professional Plus member of ATD – Association of Talent Development! Also, marathon athlete, professional Zumba fitness instructor and STRONG by Zumba fitness instructor.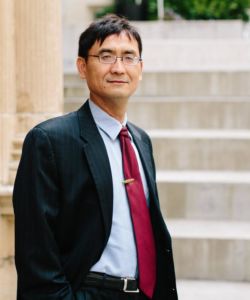 Roger Chen, Professor, University of San FranciscRoger Chen brings to USF forward-thinking expertise in the fields of corporate innovation and growth, competition and global strategy – areas he views as entirely interdependent. By developing a balanced approach to his research endeavors – devoting equal time and effort between pure quantitative/academic research and case research methods – Dr. Chen embodies academic rigor, benefiting his students, fellow academics, global corporations and communities with his egalitarian work philosophy.
Professor Chen sees USF's Bay Area location as a distinct advantage for students, researchers and professors of entrepreneurship and international business strategy. Silicon's Valley's current business renaissance is creating unprecedented opportunities to integrate into one of the most exciting global business networks of all time.
Professor Chen was co-founder of the "Silicon Valley Venture Capitalists Confidence Analysis and Index," as well as the Journal of Asia Business Studies. Dr. Chen has also provided consulting and executive training to many leading enterprise companies, including Intel, Panasonic, Caterpillar, Michelin, V-Tech, Tyco Electronics, Lenovo, Volkswagen China, and Li-Ning.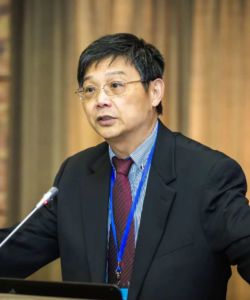 "Sean" Xiao Yan:
Dr. Yan currently holds a distinguished professorship at mechanical and auto engineering school, Shanghai University of Engineering Science (SUES), where he established a power battery test lab focusing on developing testing methodologies and algorithms to evaluate battery's SOC, SOH and impedance from a cell to a pack, and a practical solution to evaluate these quantities online and offline for the electric vehicle, the charging and the energy storage operation.
Before coming to SUES, he headed a startup company Makesens in Silicon Valley, which demonstrated a dynamic swap iBattery system with redundancy resolving the inconsistency issue; and was an active board member of CASPA responsible for establishing an annual "Chinese Semiconductor Technology and Industrial Forum" during Semi China time.
Between 2006-2008, he was a director of technology transfer for Suzhou Institute of nanotech of Chinese Academy of Science. Before that he had ~15 year experience on magnetic materials and sensors, from basic research as a faculty member at HKUST, to the application on test, new product development and a large scale manufacturing in the disk drive industrial such as ReadRite and Seagate. He obtained his B.S. in Physics from Peking University, went to the US via CUSPEA, and obtained a Ph.D. degree in Physics from U Penn.
Sean X. Yan will share his own venture experience on the Battery Prognostic from Silicon Valley to China. His decision to start the venture was based on the studies of the history of the automobile industry, the book of "The Third Industrial Revolution" and the observations of the related industries. He then concluded that the EV and the energy storage are coming. So he wanted to help shaping this industry. He will share how the automotive industry has been experiencing three major trends: shared, autonomous and electric; the immediate impact to the growing opportunities in the after-sales auto market and the energy storage market; how he acted accordingly; and what Silicon Valley technologiests can do to help.