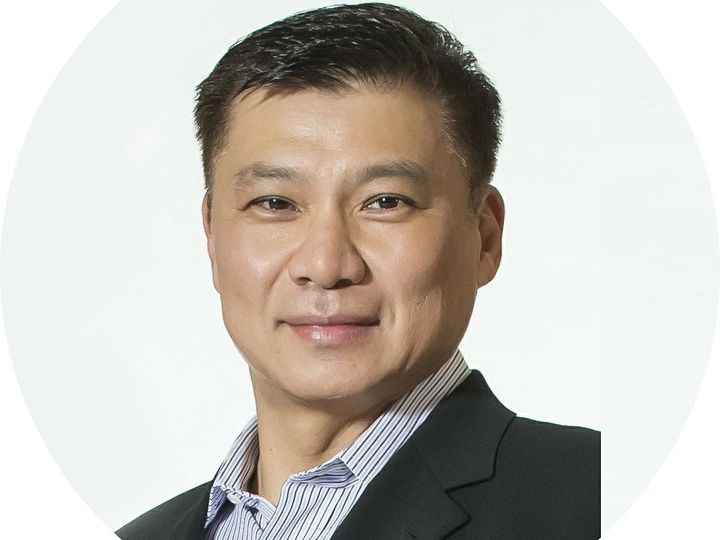 Tien's Forum – Board to Board Interview with Jackson Hu (胡國強), former Chairman & CEO, UMC; founder of SiRF and S3
About this Event
Host: Monte Jade West
Location: Online
Registration link: click here
(California time)
Date: Saturday, January 16, 2021
Time: 10:30AM-12:00PM PST
Interviewer: Robert Fan, President, Silicon Motion Inc. U.S.A.
Speaker: Jackson Hu(胡國強), former Chairman & CEO , UMC; founder of SiRF and S3
Registration: Online registration is required.
Fees: Free for Monte Jade members; $10 for non members and all on-site registration.
Description:
Monte Jade is excited to interview Jackson Hu, former Chairman & CEO , UMC (from January 2006 to July 2008); founder of SiRF and S3.
Monte Jade's Board to Board Interview Series is designed to create a personal connection between our community and great leaders. The interview focuses on bringing color to the journey of leaders so we can understand the challenges that they also faced as they advanced in their careers. We look forward to seeing you at the event. We will give away 5 Mr. Hu signed copies of his autobiography, titled: 我們這一代:一個半導體工程師的回憶錄 to attendees.
Speakers' bio: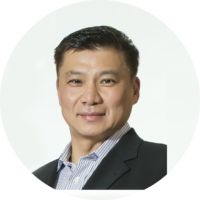 Robert Fan, President, Silicon Motion Inc U.S.A
Robert Fan serves as the President of Silicon Motion Inc U.S.A.- a world leader in NAND Flash controller solutions (NasdaqGS: SIMO). He is also a Monte Jade West board member, an executive mentor for the Monte Jade mentorship program and advises multiple startups. Robert has over 30 years of semiconductor management experience in publicly traded semiconductor companies (Intel, Spansion, IDT) as well as in successful startups. Robert has a BSEECS from UC Berkeley, MSEE from Santa Clara University.
Jackson Hu(胡國強), former Chairman & CEO, UMC (from January 2006 to July 2008); founder of SiRF and S3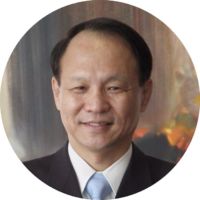 Born in Nantou County, Taiwan in 1949 during the Chinese Civil War. My father was a major in finance in the Air Force. When I was a baby, my family moved to the Taipei city, and that was where I grew up and studied for the next 23 years.
We lived in an Airforce Military Village; and I attended the Air Force Elementary School. For the junior high, I studied at a private Catholic school in Taipei county, the Hen-Yi High School, 恆毅中學。 For high school, I was fortunate to enter the Chien-Kuo High School, 建國中學, one of the top schools in Taiwan. For the college, I passed the entrance exam and got accepted by the Mechanical Engineering Department of National Taiwan University. At the sophomore year, I transferred to the Electrical Engineering Department. Three years later, I graduated with honors, and ranked #2 in a class of 150. Then I went to the mandatory military service for one year and ten months. While serving as an airplane general instructor for F5-A/B in southern Taiwan, I applied for graduate schools in the United States. Several good schools gave me admissions and scholarships. I decided to join the University of Illinois at Urbana-Champaign, as my interests are in Computer Science.
Supervised by Prof. Saburo Muroga, my research topic and Ph.D. thesis were logic synthesis, part of the computer aided design field. In those days, there was no company in the industry working in this area. I did well in research and fulfilled my professor's NSF grant requirements. And I received my Ph.D. degree in five years.
Through my professor's recommendation, I joined Zilog, a leading microprocessor company (Intel and Motorola were the other two leaders). My manager, Mr. Masatoshi Shima, was the famous designer of Intel 4004(4-bit) and 8080(8-bit), and Zilog Z80(8-bit) and Z8000(16-bit) microprocessors. As a fresh graduate, I had the opportunity of designing the Z8010 Memory Management Unit, the companion chip for the 16-bit CPU Z8000. Z8010 went into production after one layer of mask change. That was an excellent record in the industry. IBM at that time wanted to choose a microprocessor for its first Personal Computer. It eventually selected Intel's 8080, instead of Zilog's or Motorola's chips.
After five years, I left Zilog and joined two friends, one from Hong Kong and the other from Taiwan to start our own company, Verticom. We intended to develop a color graphics terminal with wire line communication capability for commercial applications. The products were successfully developed, and the company actually went public. At the same time, the PC was invented and became popular very soon, our products were replaced by similar PC based solutions. Verticom was eventually acquired by Western Digital.
I then left Verticom and joined another start-up company S3, where I rode on an exciting journey. S3 initially intended to develop a whole chipset for the PC platform defined by the IBM open architecture. I was responsible for the graphics chip development. At one time there were 17 chips on the development board. Looking back, that was unreasonably aggressive. One year later, the company used up its 1st round of money and needed to raise the 2nd round; and unfortunately, the 1st Persian Gulf War also started. Facing a world-wide economy uncertainty, the Board forced the management team to cut back. Eventually, 16 chips and 50% of the employees were let go. The graphics team was the only one intact. My team successfully developed the first fully integrated GUI accelerator chip 86C911, which was desperately needed for the newly introduced Microsoft Windows 3.0 OS. And that was an instant success. Almost every PC manufacturer wanted to use our chip. In one year, I had to travel 13 weeks looking for more capacity and visiting customers. The company's revenue grew like a rocket from $3M in 1991 to $31M in 1992 to $130M in 1993. S3 had an IPO in 1993. The stock did very well and it split twice in three years. By 1995, a GUI accelerator was in every PC; and S3 had 35% market share. Career-wise, I moved up from a Director of Engineering to VP of Engineering to Senior VP of Central Engineering, Operations and Quality Control. I stayed at S3, totally for seven years and learned a great deal.
My next company, SiRF was also a start-up. It focused in developing chips for GPS applications. The founder had technology know-how in GPS system. However, he did not know chip development. I joined as the CEO. I had a vision to miniaturizing GPS and entering hand-held devices. This process was very difficult. GPS signals were sent from the satellites located at 12,000 miles above the earth. A receiver has to amplify the weak signals, mitigate the noise and calculate the raw latitude and longitude coordinates, then apply them to a map for applications. It took a long ten years and six rounds of financing to make the company financially independent. Totally, the company raised $80M of capital before going IPO. I was responsible for raising $75M. Today, GPS is a mandatary function in every smart phone.
In the end of 2002, I went back to Taiwan and joined UMC, the then second largest semiconductor manufacturing foundry. Initially, I was responsible for a New Business Development Group and Design support. In less than a year, I was elected as the CEO. During my CEO days, I accelerated 90nm and 65nm process technology development, successfully transitioned production from 8" to 12", strengthened design support function, and brought in many high-end customers. In 2005, UMC had $3.70B revenue and 25% net profit, the best performing year in history. In 2006, UMC Chairman Bob Tsao and Vice Chairman John Hsuan were indicted due to their investment activities into the Hejan Fab in Suzhou, China. I was then elected by the Board as the new Chairman.
The semiconductor industry by 2006 had a major transformation. Due to the huge investment required to build or expand fabs for advanced process technologies, many IDMs (Integrated Device Manufacturers) decided not to invest in their internal fabs and became fabless design companies. This was a good opportunity for the foundries. But at the same time, it required UMC to significantly improve its R&D capability to compete. R&D was the weaker area relative to the leader TSMC. Therefore, I planned to acquire Chartered Semiconductor (in Singapore) to beef up company's resources in R&D. However, eventually, Bob Tsao rejected the idea; and I had to resign in July 2008.
Before I formally retired in 2015, I did another start-up company NEM (NeoEnergy Microelectronics) in Taiwan. It was an analog IC design house and a joint venture with Delta Electronics. I had always been a digital design engineer. So, designing analog ICs was interesting to me. However, power management ICs have low unit price. It needs high volume products to generate enough profits. I intended to bring in a large customer (and investor). Unfortunately, Delta's Chairman had a bad relationship with this company in the past. That eliminated my hope. Eventually, the company could not grow fast enough and was folded.
These days, I am spending a significant amount of time to study quantum computing and quantum communications, an emerging field that will have even more impact to humans than the classical computers.
In my career, I spend 25 years in the Silicon Valley and 15 years in Hsinchu, Taiwan. I observed clear differences in culture between these two high-tech camps. In short, the Silicon Valley is by far the clear leader in innovations in the world. PC, internet, smart phones were all invented here. Then followed by social media, AI, quantum computing…
Taiwan high-tech industry has had a me-too culture. It does not have a culture of doing research and the low product profit margin does not allow it to spend enough dollars in doing research. Most of the companies wait and wait for high volume products and matured markets before they jump in. Because of the late entrance, they had to offer lower selling price to gain market share. That means lower profit. Therefore, they are trapped in this loop. Now the Moore's Law is slowing down and may hit the wall one day. Taiwanese companies will face more and more challenges.
Summary:
Academic: Ph.D. from the University of Illinois Urbana-Champaign; MBA from the Santa Clara University.
Career in semiconductor: experience in three subfields namely EDA, IC design and foundry. Worked in five start-ups and two of them, S3 and SiRF became unicorns; managed a multi-billion-dollar foundry UMC.
Family: Has a wife and a son.