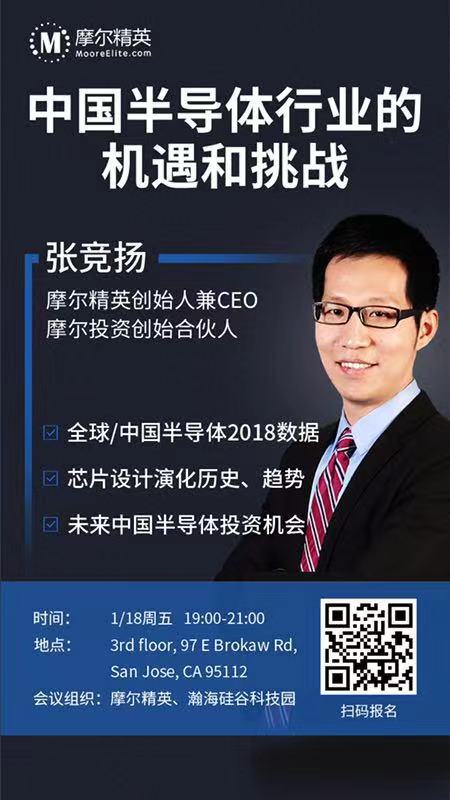 2018 Global & China semiconductor data analysis
60 years of chip design evolution history & future trends
China's semiconductor investment opportunities in the next 10 years
Speaker: JY Zhang is Founder, Chairman and CEO of MooreElite.
MooreElite is a leading IC design accelerator providing IC design service, supply chain management, HR service and incubation service. Our vision is "Make IC Design Easy & Efficient". Headquartered in Shanghai with 200 engineers, MooreElite also has offices in Beijing, Shenzhen, Hefei, Chongqing, Suzhou, Guangzhou, Chengdu, Xi'an, Nanjing, Xiamen, Hsinchu and San Jose.
Before founding MooreElite, Zhang was Director of Shanghai Industrial μTechnology Research Institute. Prior to SITRI, he served as senior manager of Semiconductor Equipment and Materials International. Before SEMI, he worked in IBM Microelectronics as account sales manager and foundry technical solution AP team lead. Zhang holds an M.S. EE from Southeast University.
Language: Chinese