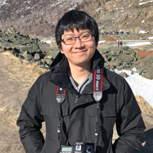 2021 CASPA Science and Engineering Fair
Class series #3 Workshop:
The life cycle of a piece of short video
Venue: Zoom Video Webinar
Date: Wednesday, July 14, 2021
Time: 7:00pm – 9:00pm PDT
Join our WeChat group for updates: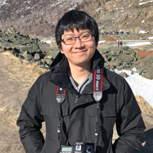 Speaker Bio:
Yang Liu is a Heterogeneous Platform Engineer at Kwai, Inc, responsible for designing high-performance computing systems on heterogeneous platforms such as FPGA, GPU for cutting edge AI and Big data applications. He has publications for several leading conferences, including IEEE International Symposium On Field-Programmable Custom Computing Machines 2018 and Nvidia GPU Technology Conference 2021. He is also the inventor of 10+ issued/pending patterns, covering fields from high-performance hardware systems to software-hardware co-optimization.
Abstract:
In this presentation, we will take a deep dive into the technologies behind the production of short videos and real-time live streaming in Kwai. In particular, we will cover the six basic steps of short video generations: Shoot, Edit, Upload, Audit, Recommend, and Present. We will also share technical details and fun facts behind each step by giving real-world examples from Kwai's daily production. Gently Introduce listeners to basic ideas from a wide variety of short video technologies, including video encoding, database storage, and network protocols. In addition to short video generation, this presentation will also cover fundamental ideas related to real-time video streaming, such as Kwai's end-to-end video streaming service architecture, with the hope of showing a basic view of the Kwai video streaming world.