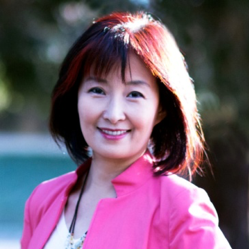 Date: April 24, Wednesday, 2019
Time: 6:30pm–9:00pm
Venue: ITRI International Inc., 2870 Zanker Rd #140, San Jose, CA 95134
Topic 1: Buy and Sell Real Estate in Silicon Valley
Speaker: KAIYU REN, Keller Williams Realty
Abstract: The Bay Area's innovative companies create wealth and buoy the market. Booming of technologies have created an extremely expensive market for renters and buyers in the Bay Area. Adjusting interest rates, chaotic political environment, volatile stock market, short term rental restrictions, the Bay Area real estate market shifted in 2018 with buyers gaining a bit of control. On the other hand, low unemployment, limited construction, city-based IT/biotech/hi-tech companies and rumors of IPOs are driving factors in favor of real estate appreciation. Where is the market trending in 2019? In this seminar, Kaiyu will go in depth and analyze the RE market for you, helping you to make the best buy/sell decision in Real Estate.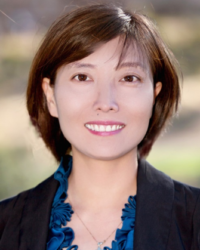 BIO:  Realtor (12 years experience)
Specialties: Buyer's Agent, Listing Agent, Consulting, Property Management
Kaiyu Ren ranked the top 5 individual realtors in the whole Keller Williams Northern California region (amongst 5000+ realtors) as of Dec, 2017, top 21 individual realtors in Keller Williams nationwide. She also closed the most units in KW Palo Alto office in 2017 and 2018. She is rated the #1 buyer agent in KW Palo Alto Office in terms of closing volumes and the number of units for 2017 and 2018. She receives some of KW's highest awards, including KW Chairman Circle in 2017 and 2018. Her professional integrity, marketing expertise has contributed to her tremendous success and made her always exceeding client expectations.
Her assurance to professionalism and customer service has resulted in a consistent record of satisfaction with her clients. Among other traits of Kaiyu, high standard of professional integrity is what makes her one of the most dependable and trusted realtors in the Bay Area. Kaiyu's client retaining/referral ratio is one of the highest in her office. She is constantly referred to other clients and currently works mostly with those who have been referred to her. She has helped many realize the dream of home ownership.
Kaiyu's deep mortgage background, ability to analyze the market and listen to client needs has made her an agent with a business savvy edge that far surpasses her competition. She orchestra a talented team of stagers, stylists, gardeners, assistants and marketing consultants that can quickly develop a customized marketing strategy that enables her sellers to sell high with a smooth transaction.
Topic 2: Tax Diversify your retirement income with Life Insurance
Speaker: Louie Lau, New York Life
Abstract: Retirement isn't what it used to be. We are going to look at strategies and ideas that address your insurance needs and make sense for your retirement. And will help in surviving tough financial times.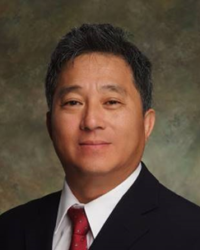 Bio: Louie Lau joint New York Life in 2017 as its financial professional specialize in retirement planning and long term care. Before jointing New York Life, Louie was a successful executive and program manager for Fortune 500 companies such as Broadcom and Nortel Networks to deliver multi-million dollars programs. After 30 years in high-tech, Louie decided to transfer his risk management skill and experience he gained from high-tech to a more satisfying and rewarding career in helping his fellow engineers manage their retirement and finance. Louie is born and grew up in Hong Kong and can speak both Cantonese and Mandarin. Louie got his MSEE from University of Wisconsin – Madison and MSEE from Purdue University. Louie is a crazy fisherman and would like to meet more fishing friends.
Topic 3: Proper Asset Allocation to Weather Through the Uncertain Market  
Speaker: Dr. Jade Hsiung, Transamerica Financial Advisory Group
Abstract: The market has been volatile since the beginning of 2018, are we confident to have a peaceful and worry free retirement life? From the portfolio performance statistics, the affecting factors and their weight percentages are as follows, asset allocation 91.5%, security selection 4.6%, market timing 1.8%.  Proper asset allocation among stocks/mutual funds/ETFs, bonds, Real Estates, annuities, etc. will help us to achieve the goal.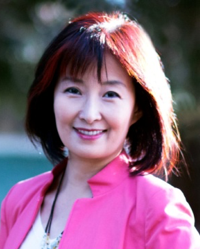 BIO: Jade got her PhD degree from Brown University.  She is currently a senior manager in Transamerica Financial Advisory Group, has more than 8 years of experience in the financial field.   She represents wide varieties of different categories of products from many well-respected companies, and help to find suitable financial solutions for everyone's unique situations.  She specializes in company's group benefits and 401K plans, individual retirement, investments, insurances, long term tax strategy, education funding etc. as a comprehensive financial planning for the family and asset allocations.