Event Agenda:
Date: Nov. 26, 2019 (Tuesday)
Time: 5-7 PM
Location:La Val's Pizza, 1834 Euclid Ave, Berkeley, CA 94709
Speaker: Head of IC-Lab, Futurewei
5:00 – 5:15 Check-in & pizza
5:15 – 5:30 Introduction of CASPA
5:30 – 6:30 Choice of First Job & Future Career Development
6:30 -7:00 Q/A
Abstract:
To decide which company to start a career is one of the most critical choices in life for a young professional just graduated or is about to graduate from a college. The choice is more than just the selection of a company from many, but also the choice of an industry and the long time career development and financial success as well as life style one would like to stay with for a long time. In this talk, I will share my experience and thoughts on the important factors to decide the 1st job and develop a successful career.
Speaker Biography: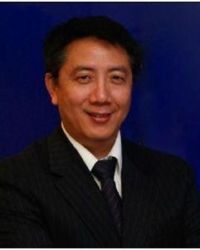 Dr. Liang Peng, VP of IC-Lab, Futurewei Technologies Inc.
Liang Peng is the vice president and head of IC-Lab of Futurewei Technologies Inc. He has worked in semiconductor industry for +20 years on computer architecture on GPU, CPU, Video codec and Memory Systems at Intel, Nvidia, S3, Micronas and Rambus etc before joining Futurewei. As a key member of architecture team at Nvidia, he has co-invented GPU with pioneer architecture work on the world's 1st programmable Pixel Shader with colleagues, setting the foundation and initialized the path to the high density, massive parallel computing and AI computing with Modern GPU. Liang has received BS in Astrophysics from Peking University, MS in Space Science, and PhD in EE on Computer Graphics at Cornell University. He is a member of ACM Siggraph and IEEE society with 11 US granted patents. He is a formal President & Chairman (2012-13) and current an advisor of board of the Chinese American Semiconductor Professional Association (CASPA) with global connection and influence in the semiconductor academia and industry across the US and China. He has served the semiconductor community across the US and Asian Pacific for 10+ years, delivered 100+ technology and career development / mentorship events.
About CASPA
CASPA (Chinese American Semiconductor Professional Association) is the largest Chinese American semiconductor professional organization worldwide. Headquartered in Silicon Valley, California, CASPA has 11 local chapters worldwide. It has over 6000 individual members and over 70 corporate sponsors including EDA, design, IDM, foundry, packaging/test, venture capital, science and technology development parks, legal and financial service companies located in the United States, Taiwan, Hong Kong, China, Singapore and Japan. The mission of CASPA is to promote technology innovation, bridge Silicon
Valley and the rest of the world; Facilitate collaboration and business expansion for semiconductor companies and provide networking and career opportunities for corporate and individual members. CASPA organizes Symposiums and Conference for new technology promotion; Corporate Mixer events for networking and collaboration; Job Fair for corporate and individual members on tenant and career opportunities; Seminars and workshops for individual members continue education and career development; Education Day event and scholarship for the young generation of our members. For more details about CASPA, please visit http://caspa.com/about/introduction