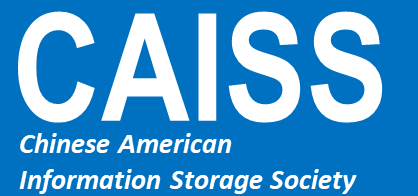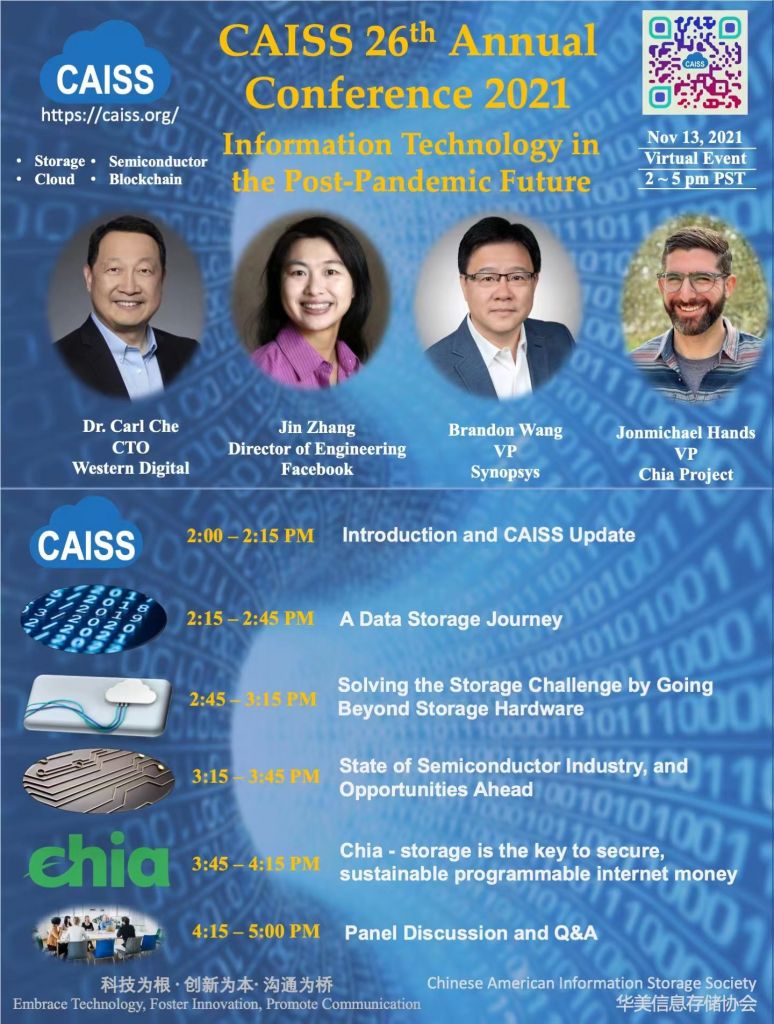 You're cordially invited to attend CAISS (Chinese American Information Storage Society) 26th Annual Conference on Saturday, November 13th, 2021 via Zoom. This Conference is a signature annual event for CAISS and has been well attended by information storage professionals, investors, entrepreneurs and executives from Silicon Valley and worldwide.
Cryptocurrency will be used as an alternative to paper money and gold as a trend. we are happy to disclose that a storage based cryptocurrency, Chia, will be introduced in the conference by the VP at Chia, which could be a great learning and investing opportunity. Another interesting topic about how Meta tackles storage in the metaverse will be shared by the Director of Engineering at Meta Inc., formerly Facebook. State of Semiconductor Industry with Opportunities Ahead and A Data Storage Journey will be shared by executives from Western Digital CTO and Synopsis VP.
We are  looking forward to seeing you in the CAISS annual conference to share your thoughts, ideas and expertises, and celebrate our CAISS 26th anniversary together. Thank you for supporting CAISS!
Date:        Nov. 13th, 2021 (Saturday)
Time:        2:00 PM – 5:00 PM
Venue:       Virtual Zoom meeting