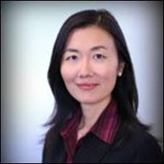 CASPA Online Seminar:
Topic: The Impact of COVID-19 on H-1B and Employment Based Immigration
Speaker: Lihua Tan, Partner, Chugh, LLP.
Venue: Online Seminar (Cisco WebEx Link)
Date: 5/14/2020, 6:30PM—7:30PM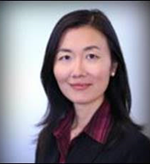 Lihua Tan, Esq.  
Lihua.tan@chugh.com
Ms. Lihua Tan is a Partner and Senior Immigration Attorney at the Silicon Valley office of Chugh, LLP. She is specialized in immigration and international practice and has 15 years of extensive experience in counseling clients on all matters of US immigration and nationality law. Her corporate clients range from startups to multi-national enterprises. She also conducts immigration compliance audits, provides due diligence consultation on immigration issues in mergers, acquisitions and takeovers.
In this seminar, Ms. Tan will cover topics including but not limited to the followings:
1. Did COVID-19 impact the FY2021 H-1B Cap selection and filings?
2. Are there any issues if H-1B workers work from home?
4. Can an employer reduce the work hours and/or wages of H-1B employees?
5. Does every H-1B employee have 60 days grace period after the termination of the employment?
6. Can companies continue with the Green Card process for employees? How does the COVID-19 pandemic affect that?
7. Did President's Proclamation on April 22, 2020 affect H-1B workers and employment based Green Card applications?
8. Can H-1B workers apply for unemployment benefits and/or taking advantage of COVID-19 stimulus benefits? Will getting these benefits be considered public charge and affect their Green Card applications?
华美半导体协会(CASPA)五月线上分享活动:
主题:COVID-19对H-1B和职业移民申请的影响
演讲嘉宾:谭黎华律师, Chugh 律师事务所合伙人
时间:5/14/2020,6:30PM-7:30PM
谭黎华律师是Chugh律师事务所合伙人,资深美国移民法律师,事务所移民部上诉委员会主席。谭黎华律师在商业移民各个领域有着15年丰富的经验,为大型跨国公司,初创公司,及个人提供各种商业非移民,移民签证,企业合规审查及兼并购中的移民法尽职调查等相关法律业务。
本次讲座会讨论COVID-19对今年H-1B的抽签情况及接下来H-1B申请的影响;H-1B员工在家工作带来的移民法合规问题;雇主可否减少H-1B员工的工作时间及/或薪水;疫情对绿卡申请现在及将来的影响;如果因疫情雇佣关系结束后雇主及员工各自需要注意的移民法问题;雇佣关系结束后员工是否享有60天的宽限期;移民局暂停了哪些服务及应对措施;4月22日总统令适用于哪些申请;H-1B员工可以申请失业保险吗;可以获得政府的现金补贴吗;会构成公众负担影响绿卡申请吗等热点问题。