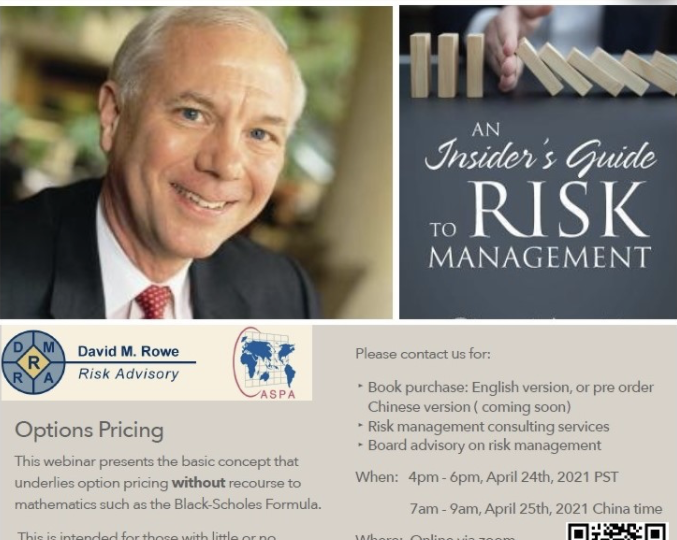 Dear Members,
The global semiconductor industry is expected to witness significant growth in the near future. Based on the report from The Semiconductor Industry Association (SIA), the global semiconductor industry sales were $39.6 billion for the month of February 2021, an increase of 14.7% over the February 2020. The best is yet to come.
The 2021 CASPA Virtual job fair will be held Saturday, May 15, 1:00- 5:00 PM, online via Zoom. It will be free for all CASPA corporate sponsors and job seekers. For other employers who would like to participate, please contact office@caspa.com for further information.
The financial seminar will be held on April 24. The author of The Insider's Guide to Risk Management, Dr.David M Rowe, will give a talk on "Risk Management and Options". Welcome to register at http://caspa.com/events/seminar/event-list/6063e45b55b9535728b1033f.
Also, for those who are interested in applying for a CASPA scholarship for their Senior High school kids (by Oct 2021) this year,  please make sure to join CASPA life membership before April 16 to be eligible. Our lifetime individual membership is only $100 and there is a limited time 50% discount for college students (till the end of June 2021). Please visit the website http://www.caspa.com/members/member-payment to join.
Best Regards,
Xiaodong Zhang
President and Chairman, CASPA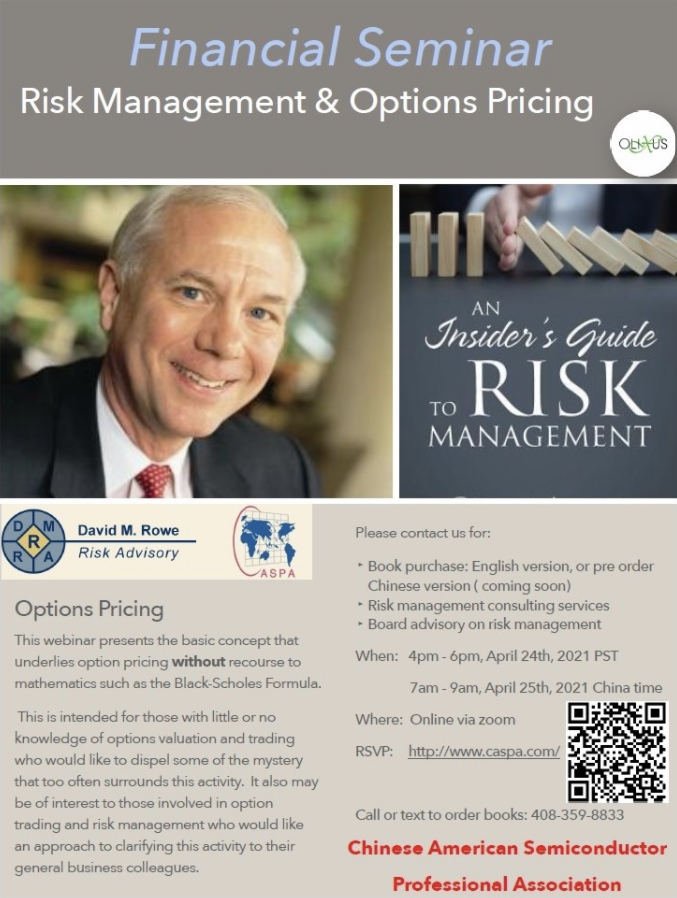 Financial Seminar: Risk Management and Options
Date: April 24, 2021 Sat. 4:00 – 6:00PM PST
Details: click here!
Registration: click here!
This webinar presents the basic concept that underlies option pricing without recourse to mathematics such as the Black-Scholes Formula. This is intended for those with little or no knowledge of options valuation and trading who would like to dispel some of the mystery that too often surrounds this activity. It also may be of interest to those involved in option trading and risk management who would like an approach to clarifying this activity to their general business colleagues.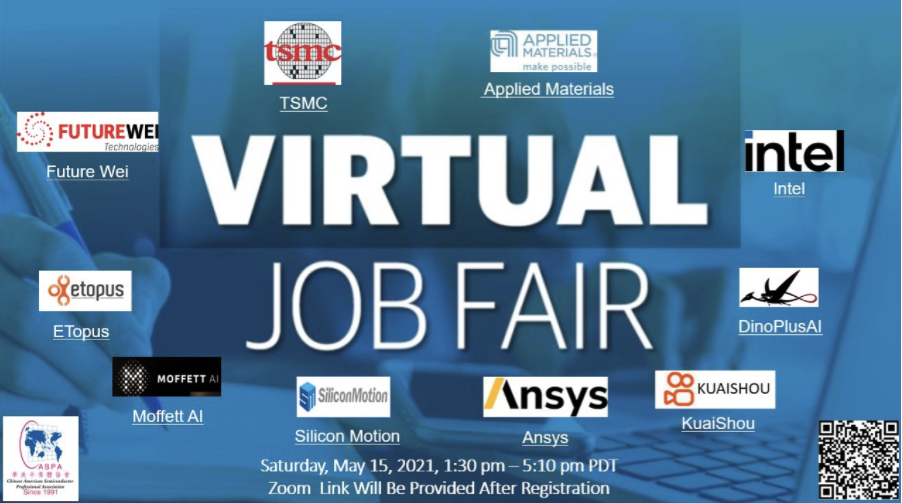 CASPA Virtual Job Fair
Date: May 15, 2021 Sat. 1:30 – 5:10 PM PST
Details: click here!
Registration: click here!
CASPA is hosting the highly anticipated Job Fair once again! This year, we have attracted several high-tech companies such as TSMC, Future Wei, Silicon Motion, eTopus and more to join this recruitment event. Please check our website http://caspa.com/events/job-fair for updated event details and mark your calendar for Saturday, May 15th from 1:30 – 5:10 PM PST. This event will be hosted online via Zoom.
Summary of Past CASPA Major Events
The following links include presentation materials and/or summary for previous major CASPA events in the recent year: