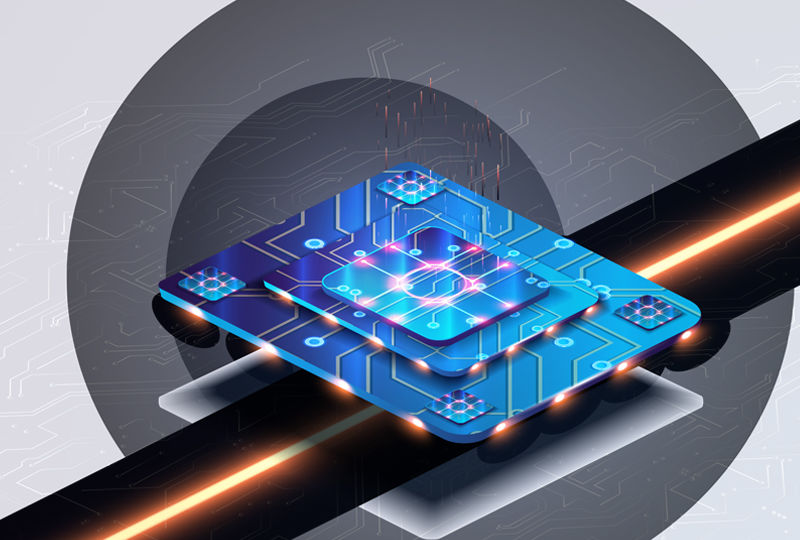 Dear Members,
The summer vacation has started. CASPA will host its first Science and Engineering Fair for G1-G12 students during the summer. The students are challenged to go beyond their classroom studies. There are group competitions and training courses, tutoring by students from top universities in Silicon Valley, and talks by leaders from Academia and industry. The kick-off of the Science and Engineering Fair is scheduled for June 19, 1:00 PM – 5:00 PM (PT) online Via Zoom. The Keynote Speaker for the kick-off is Professor Zhengming Hu from UC Berkeley. Prof. Hu is a member of the US National Academy of Engineering and the winner of National Medal of Technology and Innovation. The title of Professor Hu's talk is "Innovation and Technology from Youth". Another Professor from Berkeley, Professor Allen Yang, will talk about how to learn STEM via Enhanced Reality and gaming. The experts from X-camp, Ivymax, able2shine, and Harmony Plus. The Science and Engineering Fair is free to attend for all CASPA lifetime members. Please register here to join the kick-off event on June 19 to learn more about CASPA's first Science and Engineering Fair.
In addition, CASPA will co-host an event on IP asset Management with IEEE Startup SIG on June 17, 12:00-1:30 PM. The title is "A Renaissance in IP Asset Management: Building A Better Mousetrap". David Van Wie, Founder & Chief Investment Officer, Aventurine Capital Group, LLC, and Stan Hanks, General Partner, Aventurine Capital Group, LLC will share their knowledge and experience on how to protect IP and provide great value to the inventors and investors of an early-stage startup. The details can be found here.
Best Regards,
Xiaodong Zhang
President and Chairman, CASPA
Fireside Chat with Aventurine Capital Group, LLC on IP Asset Management
Thu, June 17, 2021
12:00 PM – 1:30 PM PDT
CASPA's Founder's Club is honored to co-host with IEEE Santa Clara Valley Startup SIG to present a fireside chat on how to more fully monetize your Intellectual Property, as an asset.
This event is perfect for inventors, startup entrepreneurs, as well as corporate executives whose business is tied closely with trade secrets and patents. Join Aventurine Founder and Chief Investment Officer, David Van Wie, and General Partner of Technology, Stan Hanks, on June 17th as they explore the following topics:
✓ How to leverage IP to support startup growth, increase enterprise exit value, and underwrite risk
✓ Employing toll gates, not merely moats to realize value from Foundational IP
✓ Capitalizing on market opportunities with the right IP strategy
✓ The benefits of an IPME
Please register at https://www.eventbrite.com/e/a-renaissance-in-ip-asset-management-how-to-build-a-better-mousetrap-tickets-156627520129
2021 CASPA Science and Engineering Fair Kick-off Event
CASPA Science and Engineering Fair is designed for G1-G12 students all around the world. This event aims to cultivate students' scientific exploration, teamwork, interdisciplinary, innovation, and entrepreneurship. It will be held online, and arrangements have been made to take into consideration the time difference between the East Coast (US) and West Coast (US). Spaces are limited, and admissions will be granted on a first-come-first-serve basis.
Date: June 19, 2021
Time: 1:00-5:00 PDT
Venue: Online Zoom meeting.
Registration: Here
Participants: All G1-G12 students and parents are welcome
Cost: Free
Agenda: 
To encourage your participation, we will have a surprise gift drawing on the event day. Every participant is eligible.
CASPA 2021 Science and Engineer Fair
Exciting News! CASPA is hosting the very first Science and Engineering Fair on CASPA's 30th anniversary this year!
CASPA, based in Silicon Valley, is a nonprofit organization that serves as a platform to benefit our members and the high technology industry.
CASPA Science Fair provides a platform to stimulate students interested in science, technology, engineering and mathematics (S.T.E.M.). We encourage students to take the opportunity of participating in the event to showcase their ideas of science and engineering. All K-12 students are eligible and welcome to participate in the annual event and the class series.
2021 CASPA Science and Engineering Fair Class Series Agenda:
X-camp Jump Start Classes for CASPA Science Fair: Register here
Harmony Plus STEM Entrepreneurship workshop: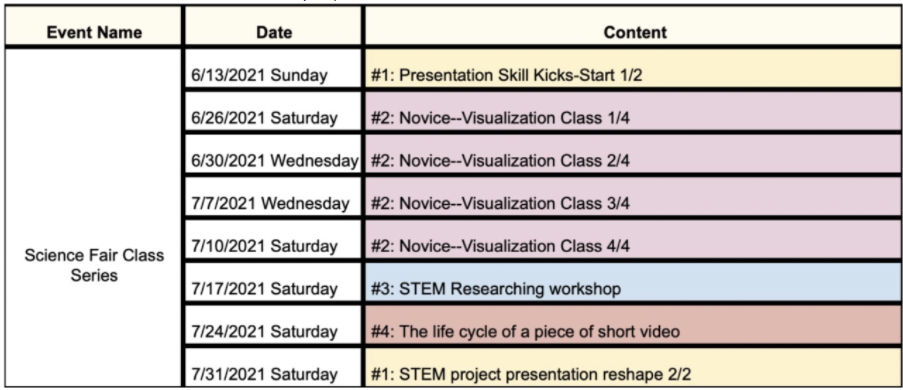 Cohost by IEEE SCV: Fireside Chat with Aventurine Capital Group, LLC on IP Asset Management
Title: "A Renaissance in IP Asset Management: Building A Better Mousetrap"
Thu, June 17, 2021
12:00 PM – 1:30 PM PDT
Registration link: click here!
Speakers:
David Van Wie, Founder & Chief Investment Officer, Aventurine Capital Group, LLC
Stan Hanks, General Partner, Technology, Aventurine Capital Group, LLC
CASPA Successfully Host Its First Virtual Job Fair
CASPA hosted the 2021 online Job Fair and Career Seminar on Saturday, May 15, 2021, via ZOOM meeting successfully. It offered a virtually face-face communication opportunity for job-seeking candidates and hiring companies via online virtual meetings.  The event attracted over 400 job candidates to meet with the hiring companies which have more than 100 job openings to fill.
14 companies attended the Job Fair. They are Intel, TSMC, Applied Materials, RichTek, Silicon Motion, KuaiShou, Futurewei, eTopus, Moffett AI, Avance Semi, Empyrean, Silvaco, proteanTecs, and Ansys Inc. Many of them are also CASPA sponsors. These companies have multiple opening positions at various levels such as technical and marketing/sales managers/directors, system architects, circuit designers, FAEs, layout engineers, process engineers, and web developers, etc.
The CASPA 2021 Job Fair includes three sessions. The first session is the sequential company introduction for all 14 companies. Each company has around 5 minutes to introduce the company and the open positions.
In the second session, each company has an individual Zoom meeting room with a CASPA volunteer as technical support. All the Zoom meetings proceeded in parallel. It allowed the candidates to visit different hiring companies and to have face-to-face interactions and even 1-on-1 interview opportunities. Some candidates were interviewed by the hiring managers in an individual ZOOM breakout room. These candidates enjoyed the opportunities to meet the hiring managers directly.
The third session is a career seminar to help the job candidates with their career growth. The topic of the seminar is "Successful Job Interview and Career Growth". Gary Xie, CEO of FlyHigh gave some tips on how to prepare for a job interview, Dr. Liang Peng, VP of Futurewei shared his experience on how to develop a successful career in the semiconductor industry. The seminar attracted a lot of interest and discussion from the audience.
Thanks to all the CASPA volunteers to make this Job Fair event successful. CASPA would also like to thank its corporate sponsors, all 14 participating companies, and all the attendees for their great support.
Summary of Past CASPA Major Events
The following links include presentation materials and/or summary for previous major CASPA events in the recent year: