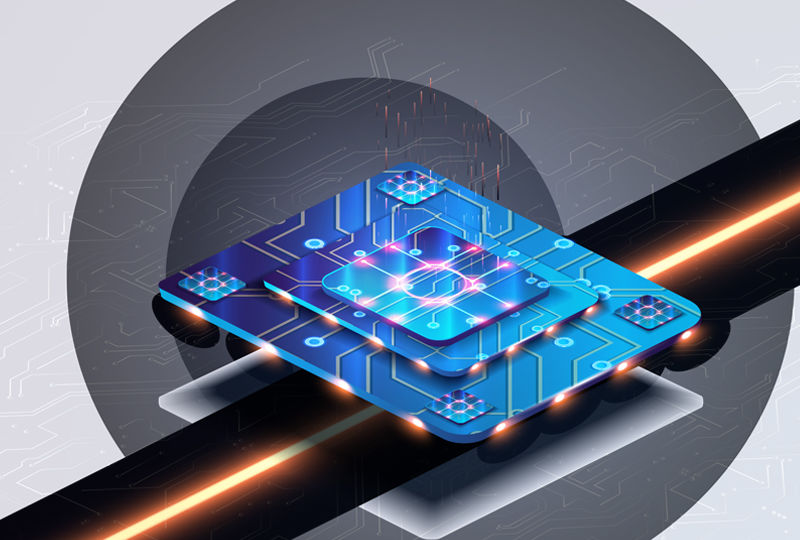 Dear CASPA members
On behalf of CASPA's BOA/BOD/BOV,I wish you and your family a happy, healthy holiday! Times go so fast,I cannot believe it is already the end of 2021.It is a good time to do self-reflection and prepare new year resolutions.
Whole world  has suffered from Coronavirus for almost 2 years. We appreciate the  medical worker's hard work. If you have friends and family who work as nurses or doctors, please bring our appreciation for them.
Pandemic causes a lot of inconvenience for our work and life, but it does bring us a lot of new opportunities. Here I list a couple: mRNA related biology technology vaccines save our lives. Cloud based digital transformation enables us to work, meet and social remotely. AR/VR/AI and Electrical Vehicle have gone deeper in our society, enabling us to live and transport more conveniently and efficiently.
Semiconductor devices are the Key enablement for all this technology, Server, PC, mobile, sensor, charger, automotive, machine are all based on it.  chip shortage makes everybody aware of it. We cannot live without them. Pandemic speeds up the digital transformations dramatically,   This brings us the semiconductor renaissance, CASPA are proud to be part of it.
I am glad that CASPA has shown strong resilience during this pandemic. We have transferred our symposium, seminar, job fair, science fair online successfully, and brought more speakers, participants and audiences. Because of our  volunteer's  excellent contribution, The CASPA 2021 BOD group has won the President's Volunteer Service Award. At the same time ,I would like to send special thanks for our existing  62 Sponsors and 10 alliances' great support as well.
CASPA as an association  not only helps in  business and career, but also builds friendship, and  brings more fun and useful info for our life, our members help each other during the pandemic, we host hiking events, new year galas online for entertainment and team building
We will carry on all this good stuff into 2022, bring value for our sponsors, members and volunteers. With your support, we are looking forward to another  fruitful new year.
Happy New Year!
Haohua Zhou
President and Chairman, CASPA
2021 CASPA BOD group: President's Volunteer service award certificate and medal.
Dec 11,2021  CASPA BOD/BOA/BOV and Alumni Gathering,
Semi China President: welcome Mr.Lung Chu back to the Bay area and industry overview.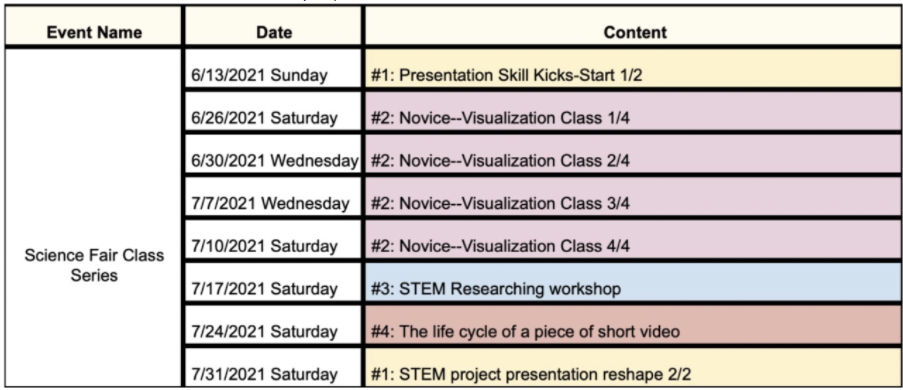 Cohost by IEEE SCV: Fireside Chat with Aventurine Capital Group, LLC on IP Asset Management
Title: "A Renaissance in IP Asset Management: Building A Better Mousetrap"
Thu, June 17, 2021
12:00 PM – 1:30 PM PDT
Registration link: click here!
Speakers:
David Van Wie, Founder & Chief Investment Officer, Aventurine Capital Group, LLC
Stan Hanks, General Partner, Technology, Aventurine Capital Group, LLC
CASPA Successfully Host Its First Virtual Job Fair
CASPA hosted the 2021 online Job Fair and Career Seminar on Saturday, May 15, 2021, via ZOOM meeting successfully. It offered a virtually face-face communication opportunity for job-seeking candidates and hiring companies via online virtual meetings.  The event attracted over 400 job candidates to meet with the hiring companies which have more than 100 job openings to fill.
14 companies attended the Job Fair. They are Intel, TSMC, Applied Materials, RichTek, Silicon Motion, KuaiShou, Futurewei, eTopus, Moffett AI, Avance Semi, Empyrean, Silvaco, proteanTecs, and Ansys Inc. Many of them are also CASPA sponsors. These companies have multiple opening positions at various levels such as technical and marketing/sales managers/directors, system architects, circuit designers, FAEs, layout engineers, process engineers, and web developers, etc.
The CASPA 2021 Job Fair includes three sessions. The first session is the sequential company introduction for all 14 companies. Each company has around 5 minutes to introduce the company and the open positions.
In the second session, each company has an individual Zoom meeting room with a CASPA volunteer as technical support. All the Zoom meetings proceeded in parallel. It allowed the candidates to visit different hiring companies and to have face-to-face interactions and even 1-on-1 interview opportunities. Some candidates were interviewed by the hiring managers in an individual ZOOM breakout room. These candidates enjoyed the opportunities to meet the hiring managers directly.
The third session is a career seminar to help the job candidates with their career growth. The topic of the seminar is "Successful Job Interview and Career Growth". Gary Xie, CEO of FlyHigh gave some tips on how to prepare for a job interview, Dr. Liang Peng, VP of Futurewei shared his experience on how to develop a successful career in the semiconductor industry. The seminar attracted a lot of interest and discussion from the audience.
Thanks to all the CASPA volunteers to make this Job Fair event successful. CASPA would also like to thank its corporate sponsors, all 14 participating companies, and all the attendees for their great support.
SUMMARY OF PAST CASPA MAJOR EVENTS
The following links include presentation materials and/or summary for previous major CASPA events in the recent year: